Back to school has a tendancy to create some mealtime chaos, particularly if your child is participating in after school activities. Later meal times, or relying on heavily processed last minute meals can interfere with your child's sleep. A little planning now can go a long way come September. Watch the vlog here, or scroll down to learn more.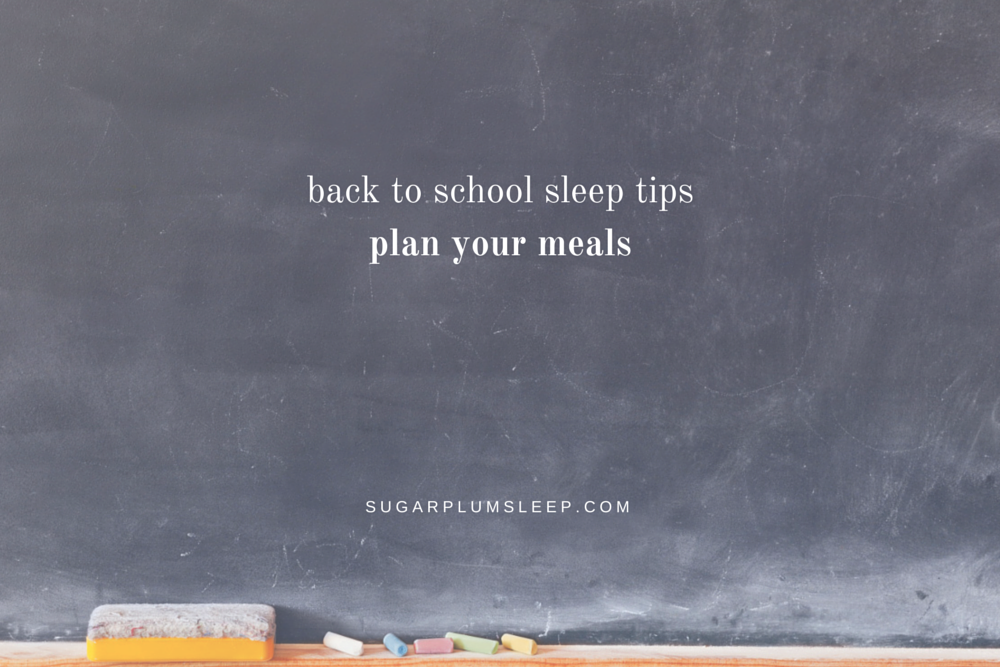 How does mealtime affect sleep?
As bedtimes creep later, your child will become more fatigued (especially with the demands of a full day of school). This could lead to your child having a difficult time making the transition from being awake to falling asleep.
Inadequate digestion could also lead to disruption in your child's sleep. We all need sleep to allow our bodies to rest and regenerate. An overly full stomach forces our bodies to focus on digestion, rather than rest. It can also lead to bad dreams and restless sleep.
Try these meal planning tips to avoid impacts to your child's sleep:
Consider making a list of your house favourites to make meal planning and shopping easier. Get your children involved with this step.
Ask friends and family members for their go-to recipes. This is my favourite nut-free, no-bake chewy granola bar recipe. It works equally well as a snack or as a quick breakfast.
Pick a few dishes that are freezer friendly and prepare them now to get you ahead of the game….or better yet, invite a few friends over for a freezer meal party and collectively work on stocking up on pre-made meals.
And last, but certainly not least…learn to love your crockpot!
Do you prepare meals before school starts? What tricks or favourite recipes do you rely on?