The dinner bell rings early at our house. I aim to put food on the table by 5:30 PM. While it can be a challenge, I've found that this is the best way to keep our evening schedule, including bedtime, on track. Read on to learn tips for streamlining meal planning and preparation.
Many of my clients struggle with long work hours and long commutes. As a result, meal times, and consequently, bed times routinely get pushed back. Bedtime battles are common and it's difficult to get children to fall asleep and stay asleep.  When children become overtired they have a difficult time making the transition from being awake to sleeping. Inadequate digestion can also play a role. Sleep provides the body with the opportunity to rest and regenerate. Digesting food forces the body to use energy that would otherwise be used for healing and synthesizing the information learned during the day. Sleeping with an overly full stomach can also lead to bad dreams and restless sleep.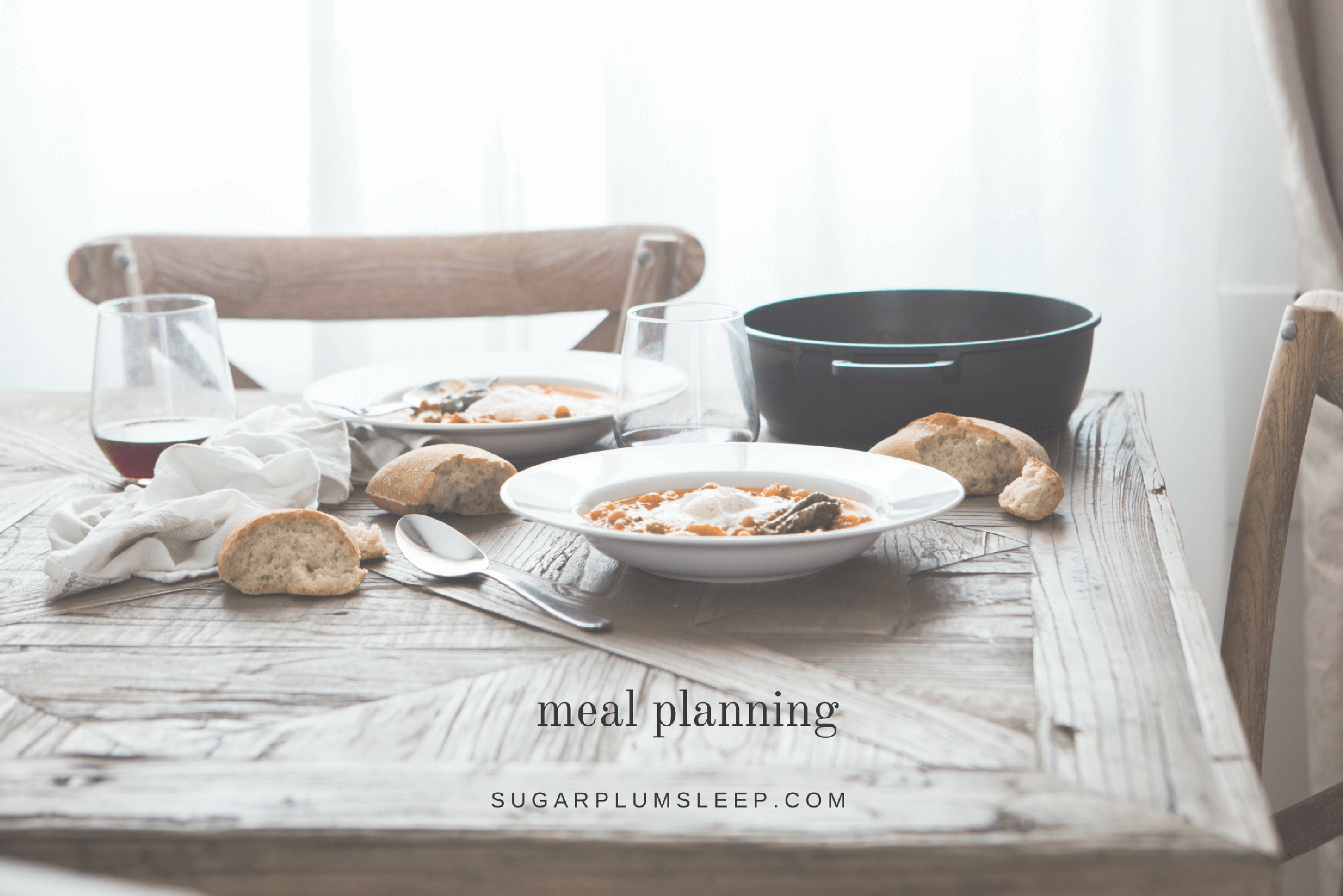 There are definitely ways to streamline meal planning and preparation. Here are a few suggestions:

Harness the power of the crockpot
Call me crazy, but I rank the crockpot up there with the invention of the wheel and the discovery of fire. Entire cookbooks are dedicated to the use of the crockpot, but if you pick up any lifestyle magazine right now they are chock full of crockpot recipes. Online searches will also help you get started, but to save you the trouble, here are a couple that have caught my eye:
Plan it out 
Even if you aren't a culinary wizard, it's important to have an idea of what you are going to do for meals from one day to the next. This will not only help push you in a more nutricious direction, but will also decrease the number of times you hit the grocery store (which can steal precious time from an already busy schedule). A calendar works well, but there are a number of affordable products out there with some extra features. Check out the following options:
Prepare ingredients the night before
It sounds like a chore, but with a little planning (see above point) it takes less time than you think. You can also take on the "once a week" or "once a month" cooking approach to really maximize your time and your money. Here are some sources of inspiration:
What else can you do?
Holistic nutritionist Arja Pennanen Lytle from Balance Body and Soul Nutrition shares the following tips to keep meals simple, nutritious and convenient:  
Focus on simple meals like pasta bakes, soups, stews and chilis.

Organize a meal exchange with a friend or group of friends. Each person prepares a batch and then splits it up among the participants.

Wash and cut up your veggies for the week at the same time. This is where menu planning really helps because if you know what you're eating tomorrow or the day after you can prep veggies in advance.

Cook larger batches of rice or quinoa. These sides will keep for a week in the fridge. 

Maximize on the preparation of meat. Cook extra chicken or fish for future meals, roast an entire chicken and use it for multiple meals, and marinate portions from bulk purchases before freezing.

Get some help from an expert. Look for services offered in your area for personalized advice on selecting and preparing healthy meals for your family.