Sleeping through the night?
A predictable and consistent daytime schedule?
More time with your spouse or partner in the evening?
Not every family has the same sleep goals.  Your definition of success can be vastly different from someone else's. Working with a knowledgable, experienced and supportive sleep consultant will help you achieve your family's individual sleep goals faster than making changes on your own.
I look forward to helping you and your family achieve the same results my recent clients have been enjoying.
As a first time mom, I did whatever I needed to do when we brought our baby home to get her to sleep. She always fed until she was sound asleep in my arms and that seemed to work until around four months. Every day and every night I quietly and gently tried to put her down (whether it was for a nap or bedtime) and within 20 minutes she would be up screaming. My husband, on many occasions would be up for hours walking her around the house or bouncing on a ball with her in his arms. This charade carried on for about a month. When I reached out to Rebecca, our daughter was 5 months old and waking up eleven times a night. She only slept a total of an hour during the day on top of that! Rebecca was reassuring and confidant that she could help. Within two days, she was waking up only twice. At the end of the two weeks she was up once for a feeding and having actual naps! Our daughter now goes to sleep without any fuss for her naps as well as at bedtime. I found it very helpful to have someone give me feedback everyday and guide me through this process. Rebecca taught us the tools needed to succeed, and gave us a plan for when our daughter got older as well. Overall, my husband and I are very pleased with our daughters progress!
Andrea, John and Emi
I hired Rebecca when I was at my breaking point. My son was 18 months, and had never been a good sleeper or napper. I hadn't had a decent sleep in 2 years and knew something had to change. He was already in a toddler bed as he successfully climbed out of his crib several times, which added to the challenge. Other sleep coaches wouldn't work with us unless he was in his crib, but Rebecca was up for the challenge.

My son is now 2 and sleeping through the night. We are all so much happier!
Rebecca was compassionate, supportive, and made herself available when we needed her.

I still wonder why we didn't do it sooner! If you're on the fence about sleep training, give Rebecca a call. It was one of the best decisions I've made as a parent!
Emma, Mom to Connor (2 years)
My husband and I have a 6 month old daughter and since we came home with her from the hospital we were always rocking her to sleep. We simply did not know any other way to put a baby to sleep without leaving them to cry which we were not comfortable with at all. We were completely exhausted as it was and the rocking didn't help. It was completely unsustainable for us and for her long term. As well we were co-sleeping with her overnight and that too was starting to become unsustainable all around. The Sugar Plum Sleep Co. was highly recommended to us about 5 months in….as we reached the point that we wanted professional assistance. Rebecca Earl was very professional, supportive and friendly from the start as well as clear and concise when it came to how we were going to move forward and letting us know that we will get through it and to trust the plan and process. Once she gathered enough information about us and our daughter, she was ready to put a plan together for us and we felt so hopeful and relieved. 2 weeks later, all I can say is that we are getting much more rest now and our daughter is well rested! She is happy when she wakes up and the positive impact of the sleep training has had a domino affect and positive impact on other things. Our daughter is also sleeping in her crib and we are no longer co sleeping and everyone is well rested. Rebecca has been super supportive through the process and we truly enjoyed working with her! We highly recommend her and the Sugar Plum Sleep Co. to anyone who is looking for support in streamlining a sleep routine for their baby/child and family as a whole.

Thank you sincerely Rebecca!
The Jacobi Family
We have a 9 month old little one who was not sleeping very well at all (30/45 min naps, 3-4 wake ups each night along with a required BF or rocking in order to fall asleep each time). Needless to say it was not an optimal situation for our little girl nor us.

From the onset of our conversation with Rebecca we knew she was the right person to work with for us because of her balance of understanding and expertise. She helped create a plan that we were comfortable with and supported us throughout. That, along with first-class tech tools so she could review our progress and provide guidance and positive reinforcement to us along the way were amazing!

Our daughter is now sleeping so much better and we have the tools required to help with any future bumps along the way.

Thank you so much Rebecca!
Natasha, Mom to Isha (9 months)
We hired Rebecca when our daughter was 10 months old and still waking multiple times a night. We were also preparing to leave for a month long trip to Italy and I was concerned how to handle the long flights, time change and sleeping in the same room. Rebecca and I connected instantly! She is compassionate, understanding and was adaptable to working within our tight timeframe. By the 3rd night, our daughter was sleeping through the night and she hasn't looked back! Her plan was flexible and suited the needs of our family. Her travel advice ensured our family was well rested and as a result we had the trip of a lifetime! Our flights were stress free and passengers commenting that our daughter was so quiet and happy, they never would have known a baby was on the flight. I highly recommend working with Rebecca. My only regret is not contacting her sooner!
Lenore, Mom to Eloise (10 months)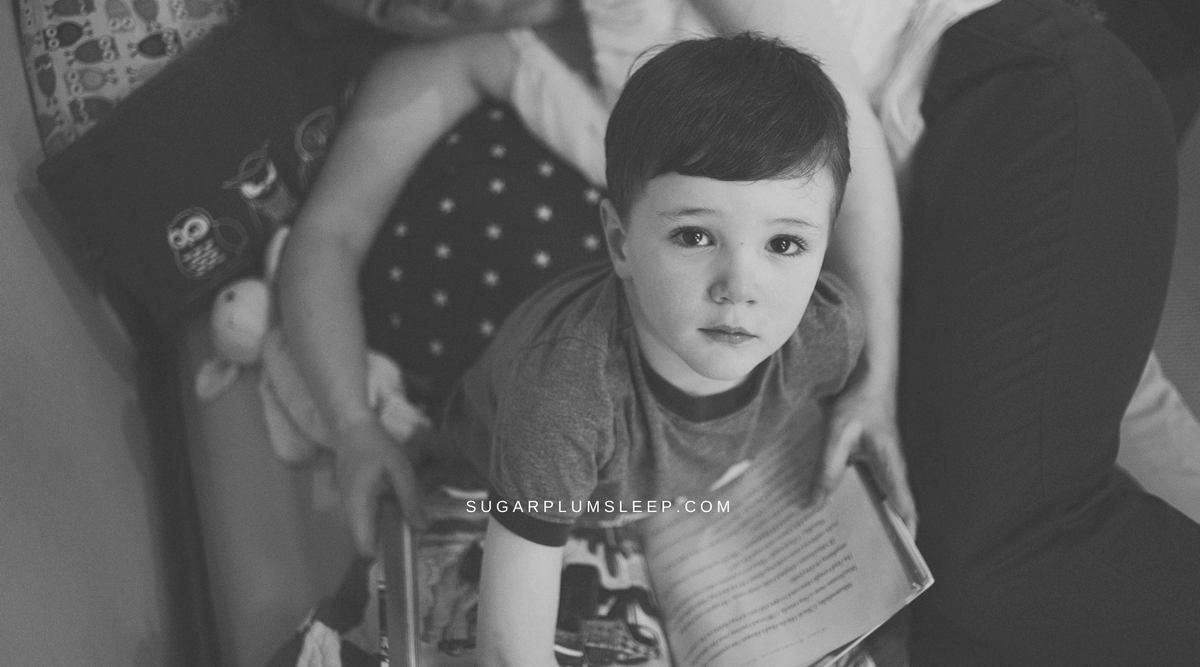 We first contacted Rebecca when our daughter was about two months old. She was fighting sleep! She would wake up for feeds in the night but it would then take sometimes over an hour and a half to get her back to sleep. We knew it was too early to do any formal sleep training but we wanted to implement some healthy sleep habits. Rebecca created a plan unique to our daughter and provided us with follow up support so that we were on the right track. Happy to say we were able to get rid of the exercise ball. My back still thanks me.

Fast forward to when our daughter was 6 months old. She had some great sleep habits and we were on the right track but the soother and her Merlin Magic Sleep Suit were the two props we wanted to get rid of. She had started to wake up several times a night, crying for us to re-insert the soother. We had a really tough time deciding whether or not to get rid of the soother. She needed it for night time and naps (or so we thought). Again, Rebecca created a plan for us (which included NO soother or Magic Sleep Suit ) and off we went. It was the best decision ever! After just one night and a few tiny bumps along the way, our daughter has been sleeping through the night (11-12 hours straight) with no soother or Merlin Magic Suit. Her naps have been amazing. Rebecca provided us with the guidance, support and information that we needed to get our daughter to where she is today with sleep. The daily support and check-ins were fantastic and took the anxiety and stress away. I would highly recommend Rebecca as she is professional, experienced, patient and incredibly supportive.
Kathryn, Mom to Loghan (7 months)
The world of sleep for infants can be a confusing place, and I thought because I had already gone through it, that I would be an expert… Was I ever wrong. Being sleep deprived, being worried about sleep for two children, maintaining a marriage, and everything else that life can throw at us was getting to be too much. The Internet has thousands of blogs, articles, and strategies about what is best for kids sleep- but figuring out which one is best for your family can be daunting. Rebecca helped us make sense of what was happening, listened to our concerns, and built out a plan that was easy to follow and understand (even when you were most sleep deprived). Being able to receive live feedback and course corrections throughout the day was priceless, and I really felt supported throughout.

Our 6 month old now has two amazing naps a day, is sleeping through the night, and is sooo much happier during her wakeful daytime hours. We are so grateful for the individualized care and attention from the Sugar Plum Sleep Co. I actually feel back in control of my days!
Jodie, Mom to Mayian (6 months)
We called Rebecca when our daughter was five and a half months old and had developed some very bad habits. She wasn't falling asleep for the night until 10 p.m. (often after 2-3hrs of crying) and then was waking up every hour and a half for the rest of the night. Putting her down for naps was starting to take longer – more rocking, more singing, repeatedly putting the pacifier back in; my husband and I were both beyond exhausted and frustrated. We were nervous it wouldn't work, that the habits were too entrenched, but 3 weeks in we can happily report she never sleeps less than 10 hours a night, straight!! She goes down now without crying at night and for naps, and has a great day time nap schedule. Throughout the entire process we could tell Rebecca genuinely cared and she always focused on the positives and progress we were making. By the end of our few weeks of support, we had received enough coaching and feedback that we felt confident to continue on our own. We are now a much happier and more rested family!
Lauren, Mom to Leah (6 months)
Working with Rebecca was great! She was recommended to us by friends who had used her services in the past and they gave us great feedback about all her help. We were struggling with problems with our daughter falling asleep on her own, taking short naps, and with her waking up many times at night looking for her soother. We did not want to leave our daughter to cry-it-out by herself, so Rebecca developed a plan that we were comfortable with. The initial phone call to discuss this plan was very helpful and informative, but the best part was the 2 week follow-up email support that we received. It was great to know that someone was behind us through this process, always there to give us advice, reassurance and support. After this 2 week process, we're happy to say that we've eliminated the soother completely and that our daughter is now able to fall asleep by herself. The best part, she is now sleeping through the night, and so are we! Thanks Rebecca for all your help!
Isabelle and Adam, Parents to Evelyne (8 months)
We cannot begin to thank you for all you have done to help us and wanted to let you know how much we enjoyed working with you. Your approach to sleep training is truly wonderful. We were so tired and overwhelmed before we reached out to you, and we so appreciated the way that you listened to our needs and explained your approach in such detail. From the first phone call that we had with you, we felt confident that you would be able to work with us to meet our family and sleep needs. You are so approachable and knowledgeable and the schedule you set up for us was wonderful. It was just what we needed to get started and to follow through. The daily contact and knowing that we weren't in it alone was so valuable. We feel like we are back on track and much more ourselves! As I was putting Chloe to bed last night, Lucas comfortably and happily sleeping in his own crib, she said, "it's so good that we have this time together again mom, I think that the sleep lady (as the kids called you) is amazing, don't you?" I whole heartedly agreed!!!!
Jenn, Mom to Lucas (10 months)
Rebecca was recommended to use through a colleague and we clicked right away. Our 4 month old daughter was struggling to fall asleep for her 5 short naps a day and waking up multiple times through the night. Rebecca came up with a personalized plan and told us to deflate the exercise ball that we used to bounce her to sleep. We ditched the swaddle and put her in her own crib with incredible success.

What sets Rebecca apart is the feedback along the way. Anyone can find a sleep plan on the internet but you never know how your child will react. Rebecca guided us through our plan and gave us notes on what to expect, what was normal and when to give our daughter naps through the day. The support for 2 weeks and the feedback at the end of 3 was incredibly useful. We would use Rebecca again in the future if we needed help.
Aliya, Mom to Jasmin (4 months)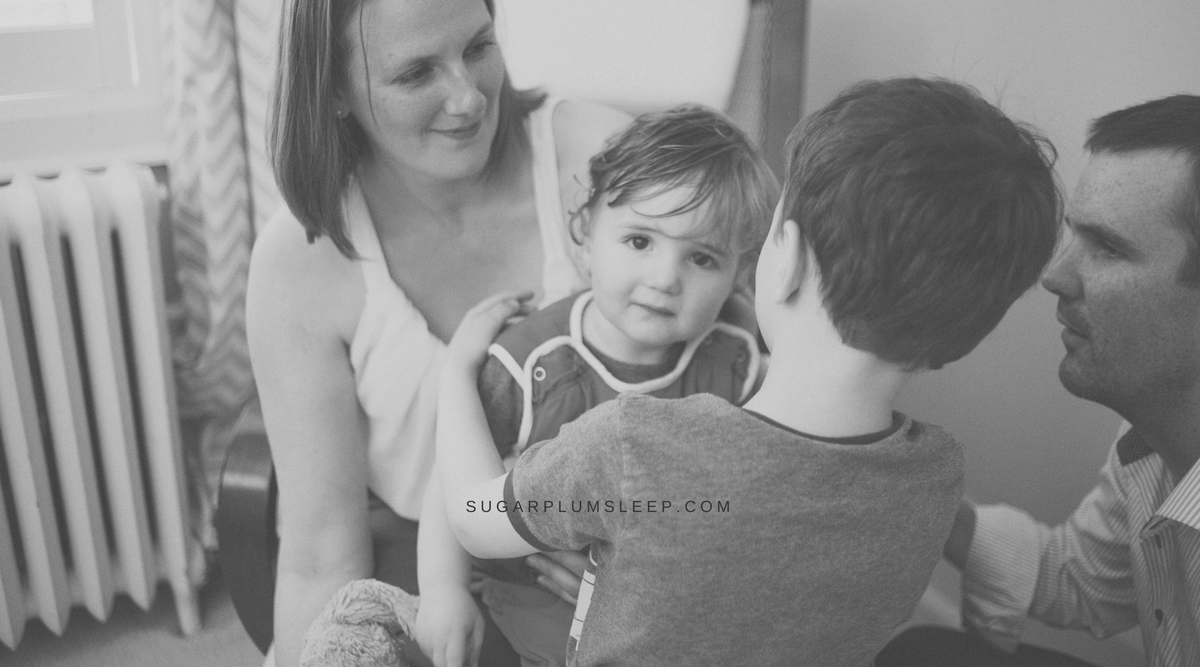 My experience with Rebecca was very positive. We started when Emma was 5 1/2 months old and at that point she was sleeping in bed with me, needed a soother or nursing to go to sleep and would only nap while being held by someone. I had tried to get her into her crib and she woke frequently and would only nap 30 mins at most, more often less. Even with co sleeping, she was waking frequently at night and needed help to return to sleep. I was miserable, getting very little sleep and no breaks during the day. It also made it hard to spend any quality time with my 3 yr old.

By the end of the 2 weeks, Emma was sleeping through the night about 12 hrs every night with a short feed around 4am and napping 2x per day (1-2 hrs each time). I put her down awake and she went to sleep on her own without a soother, sometimes with no protest at all.

I was really apprehensive about doing sleep training. I had done it with my first child but she was much older. I was worried that Emma was needing so many props that it would be impossible to make the transition. Rebecca and I talked about all of my concerns and she developed a plan that I was comfortable with. She altered the plan as we went based on how things were going and also my feedback about what I thought worked and what didn't. Rebecca's support and perspective was very helpful. I also felt like I had made a commitment to following through with the program and that helped me to be consistent and not give in to old ways during tough times.

I have no regrets at all about working with Rebecca. Emma is getting more sleep now and so are we. Some people questioned my decision to "pay" for help with Emma's sleep but for me, it was worth it. I have read lots of books but the daily support was what I really needed to be consistent and get through the 2 weeks.
Andrea, Mom to Emma (6 months)
After eight months of letting our son nap in my arms, I finally realized we needed help to break a well-entrenched habit. Our son was falling asleep on his own (or so I thought) and sleeping through the night (sort of), but he refused to nap anywhere but in my arms, the car, or stroller. He was also a cat napper, usually having a precise 35 minute nap. All of this meant that I had been unable to establish a solid schedule and was still napping my son on demand.

Having read several sleep books and successfully sleep trained our first son with no issues, I wondered what a sleep consultant could tell me that I hadn't already read and applied. I quickly realized I was mistaken after our initial consultation with Rebecca.

Rebecca was extremely knowledgeable, professional and encouraging. I knew right from the start that we were in good hands. She helped us to understand what type of sleep our son should have at his age and how we could help him to get there.

I had mistakenly thought he was already falling asleep on his own, but Rebecca helped me to understand that I was bringing him too far in his "sleep journey" by nursing him until he was nearly asleep. He was also an early riser, but Rebecca assured me that she would be able to extend his wake-up time to something more reasonable.

Rebecca created a sleep strategy customized to my son's and my needs. She walked us through it, checked in with us regularly, and answered any questions along the way. The best part of the process (other than a baby who learned how to nap in his crib!) was the online tracking tool. Rebecca would check it throughout the day and instruct me on how to manage the rest of the day and night based on how my baby was reacting to the sleep plan. She would even offer some reassuring words just when I needed it, which was so so appreciated. It was almost like having the Sleep Fairy with me every step along the way!

Now my son naps in his crib without any fuss. His naps are lengthening out and we've fallen into a nice, predictable routine. Not relying on nursing him to sleep has also allowed others to put him to sleep.

Working with Rebecca was the best investment in my baby's and family's wellbeing. My only regret is that I held off for so long. Sometimes you just have to know when to ask for help!
Brianne, Mom to Brady (8 months)
We hired Rebecca from the Sugar Plum Sleep Co. for help with our daughter's naps. She never really napped much since birth and I knew that just because it didn't come naturally to her didn't mean she didn't need rest during the day. By the time we started working with Rebecca when our little girl was 4 months, her night sleep had also become challenging, so I was truly desperate! Rebecca visited our home for a day, provided us with a detailed sleep plan, and offered follow-up support for a few weeks – and I must say, it is the best money we ever spent. Sleep training is one thing, but I am so happy that we hired a professional like Rebecca to help through the process – it was so reassuring to have her expertise and guidance every step of the way. I didn't feel so alone with this difficult process. Now, not only can I get a full night's sleep, but I am able to put my daughter down for naps three times a day and trust that she will be able to get herself to sleep without needing countless interventions from me. And not only can I put her down for naps or bedtime – her dad or grandma can do it too! Sleep training has given me a sense of freedom that I never would have thought possible a month ago. I highly recommend working with the Sugar Plum Sleep Co!
Emily, Mom to Isla (5 months)
As our daughter neared 4 months we began to notice the sleep tactics that had previously worked, were no longer working. She would be awake from around 2am until 6 am, nursing continuously. In addition she her napping had fallen apart. I would spend, literally, all day in her room rocking and soothing her, trying to get her to sleep, it wasn't fun for either of us. Opinions and advice from books as well as other people had also contributed to a big, chaotic mess of confusion, stress and contradiction. We were a co-sleeping, babywearing, attachment parenting household that was not functioning well due to sleep deprivation. As a couple, my husband and I were not on the same page, we were too sleep deprived to formulate a plan and work together. We contacted Rebecca not only to help our daughter's sleep, but to also get us working together. Within a few days our daughter was sleeping through the night with one waking to nurse. Her naps became more regular. Her spirit lifted and we noticed a much happier and well rested baby. We were lucky, our daughter took to sleep training extremely well and really enjoys the consistency and predictability involved. As a couple, we were working as a team again, we felt confident in knowing what to do should a challenge arise. As parents we now had the energy to give our daughter the time and attention she deserves.

We found Rebecca to not only be incredibly knowledgeable and professional, but also compassionate as sleep training can be a very emotional process. She went above and beyond in responding to us when a challenge would arise. She not only helped us sleep train our child, but she educated us as parents.

Everyone comments on how easy going, content and calm our baby is and we would have to agree. Thank you so much Rebecca, you have made our household a calm and happy place to be!
Nicole, Mom to Lisa (5 months)
My 14-month old was waking up on average at 3 am and would not sooth or go back to sleep until about 5 am!! After almost a month of this I knew I had to do something. So I contacted Rebecca. She was great at getting all the details from me about how and when I put my daughter to sleep so when it came to the sleep training program, she had a very detailed program for me that covered all the scenarios and possibilities. It took about 9 nights for my daughter to finally get the hang of it and now about 14 days after the start of our training program, I can report that she is sleeping through the night.

There were times that I thought maybe that's how it is supposed to be and I should suck it up and deal with these sleepless nights. But I am glad I did something about it so now not only my daughter is more refreshed because of her peaceful and adequate sleep but so am I. I also have to say that her method was by no means the harsh "let her cry it out" method because I believe that can be very detrimental to a baby's psychological development- my husband and I are both doctors and have read a lot about this topic- so I was very glad that her method introduced self-soothing in a graduated and still attentive manner.
Tara, Mom to Elena (14 months)
I reached out to Rebecca for help with my 5 month old son Quinn who refused to sleep for more than 2 hours in a row each night. I was skeptical as I had not experienced these issues with my daughter who had slept through the night from a very young age. I chose to work with Rebecca online for 2 weeks on a sleep plan she created specifically for baby Quinn. I was thrilled when Quinn started sleeping through the night after a few short weeks (maybe less). This was way beyond my expectations in terms of how quickly we accomplished our goal (getting that boy to sleep!).

At 13 months, Quinn continues to be a super star sleeper. Rebecca is amazing and I would recommend her to anyone struggling to get their little ones sleeping habits. Sugar Plum Sleep Co. was one of the best investments I made during my mat leave for my own sanity, Quinn's and our family.

Happy Sleeping!
Jenna, Mom to Quinn (13 months)
Rebecca helped us sleep train our 5month son. At the time we contacted her, he was waking up every 3 hours in the night for feedings (at times every 2 hours) and barely napping during the day (lucky if he napped 45min!) and every time had to be rocked. During the initial consultation Rebecca said that he should be sleeping through the night and fall asleep by himself! I was doubtful and never thought that is possible. Now I can say that he is sleeping through the night (12 hours) and taking 1.5-2 hour naps per day! Rebecca was supportive throughout the process and answered all of my questions in a timely manner. She was so easy to deal with and made us feel comfortable from the beginning. She gave us the tools we needed and encouraged us along the way! We would definitely recommend her and only wish we contacted her sooner to avoid some very exhausting nights! Now we look forward to nap and bedtime as they have become a pleasant experience!
Namita, Mom to Dilan (5 months)
My almost 13 month old daughter had developed some terrible sleep habits and as she grew older, the habits became worse and harder to break. My husband and I were beyond exhausted and needed help. We decided to contact Rebecca. We were terrified going in, preparing for the worst, fearing that our very stubborn and determined little girl would give us a run for our money.

Our experience with Rebecca really opened our eyes to understanding sleep for toddlers, it's importance of consistency and simplifying routines allowed us to feel more comfortable with the knowledge we learned and not feel like you've lost control as parents. We were referred to Rebecca through a friend that had success with her techniques, so after several tries on our own with no success my husband and I decided to consult with sugar plum for help on resolving our 2 year old's sleep issues.

When she was 20 months old she got sick back to back with flu / cold season she then started developing sleep issues and it was a long drawn out process of putting her down and she began waking up multiple times in the night. We realized that she had just stopped self soothing and needed one of us to help her to sleep or it would end up in screaming fits. We needed help so we bought books, researched online, spoke to other parents on tips. Nothing seemed to work and we were at our breaking point.

Rebecca was patient and listened to both of us rant about what we were dealing with and what we had tried. She laid out an easy to follow sleep plan and walked us through step by step addressing any concerns along the way. We really were so surprised at how well our daughter adjusted to the new routine it was simply amazing, like a weight had been lifted.

We were so thankful to have Rebecca's professional knowledge and experience during this process and would highly recommend her services to any family dealing with sleep issues.

Thank you Rebecca for your insight and encouragement we appreciate the support and wish you best of luck.
Jenn and Adam, Parents of Addison (2 years old)
The plan that Rebecca had created for us, not only fit our life style and worked well with our daughter's age, development and bad habits, butit made sense for our personal and unique situation. The sleep training worked like a charm. We followed Rebecca's strategies and within days our daughter was sleeping much better, with fewer disturbances throughout the night. It wasn't long before she was going to bed earlier, sleeping sounder and longer.

It changed our life! I honestly don't know where we would be had we not contacted Rebecca at The Sugar Plum Sleep Co. All three of us are happier and well rested. I can proudly say that my daughter sleeps through the night, and I haven't needed to get up in the middle of the night for weeks! She looks forward to bedtime and is walking to her crib waiting to be put to bed before I can finish the book I'm reading her. It hasdefinitely been one of the smartest decisions we've made as parents. So glad we had Rebecca's support, guidance and assistance! She listened to our concerns and genuinely made us feel calm and confident through the entire sleep training process. Thank you!!
Sarah, Mom of Rowan (12 months)
My husband and I could not be more happy that we contacted Rebecca!  After 7 years of infertility, we were blessed with a surprise baby in late 2013.  While our daughter was a blessing, her naps were few and far between and her sleep was inconsistent at best.  The first night was rough, but surprisingly our daughter took to sleep training within a matter of days. There was 20 minutes of crying, then 10 minutes, then 2 minutes, and then she fell asleep without any crying.  Now our baby naps and sleeps on her own within minutes of being placed in her crib. It's been a little over a month since we first contacted Rebecca, and our daughter is sleeping 10-12 hours a night in her crib, and goes right down for 3 naps during the day. We thought we had a difficult and fussy baby but it turns out, she was just deprived of sleep and the proper sleeping environment. Now, she is happy and relaxed. In addition to sleep training, Rebecca graciously discussed with us and answered any questions whether sleep related or feeding related. She was extremely knowledgeable and happy to share her thoughts and experiences with us.

We will be forever grateful to Rebecca for the amazing gift that she has given our family.  She has made a huge difference in our lives as new parents, and we only regret not having contacted her sooner.  We would highly recommend her to any parent (and baby!) that is in need of some sleep.
Natacha and Dave, parents of Catherine (6 months)
I wanted to thank you for all your help in teaching our little guy to sleep!  After having tried a few different sleep training methods we had read about, we were very skeptical that your sleep plan would work.  We were also very stressed out about what it would be like to go back to work with a baby that is up every 2 to 3 hours at night.  We had amazing results, for the first time ever, he started sleeping through the night and taking naps in his crib!  Your advice and daily feedback made the sleep training process relativity easy.  I could not have managed without your help and support.  Your sleep program and advice worked better than I expected!
Natasha, Mom of Nathan (12 months)
For us, our 4th month was the hardest! My baby, Clara, still wasn't sleeping through the night and I was getting so tired. She was irritable and sleep deprived so I couldn't figure out why she just wouldn't sleep! My sister had told me about Rebecca so we decided to give her a try. Rebecca was fabulous. She was very patient with us and guided us through the process of taking our "non-sleeping baby" and transforming her into a baby that could put herself to sleep, sleep through the night,  and also nap twice per day for 1.5 hours each time. It changed our lives! Rebecca's coaching helped us be better parents, a happier family, and Clara is a happier baby. We are so thankful and we recommend Rebecca all the time. Life is so busy…sometimes you just need some help and someone who has a clear head to guide you through the steps to get from point A to point B!
April, Mom of Clara (6 months)
Our 2 year old daughter's nightly demands and screaming matches until 10pm were too much to handle, especially with a new baby on the way. Rebecca patiently listened to all our concerns during the consultation and put together a plan that was custom designed to our unique needs and was easy to follow. We couldn't be more pleased with the results achieved with our trying toddler's sleep challenges. After only a few nights of implementing the plan Evelyn was only calling out for us once and going to bed much earlier. One week later we had a toddler who was falling asleep without calling out and much happier after a solid night sleep (not to mention a happier mommy and daddy). We are already looking forward to using Rebecca's services for our newborn son. Thank you so much Rebecca for restoring peace to our nightly bedtime routine!
Erin, Mom of Evelyn (2.5 years)
Rebecca is an extremely knowledgeable, supportive and patient individual.  We cannot thank her enough for the plan she developed and support she provided.  Our little one (4 months) can sleep on her own now (amazing!), and we actually enjoy nap time and bed time now.  Previously we dreaded it because of how much effort we had to put in to get her to sleep.  Our little one is also so much happier now because she is well rested.  She is rarely over tired because we are able to recognize the signs, and she can get herself to sleep quickly.  Rebecca also made it very clear about what we are supposed to do, and helped us when the little one was doing something outside of what was expected.  Prior to working with Rebecca, we had read some of the sleep training books, but their strategies didn't work for us because our baby would do something "outside" the plan and then we would be lost about what to do next!!  This process was such a gift!  We would HIGHLY recommend Rebecca to anyone who wants to sleep train.  Our family is so much happier now, and we have so much  more time and energy for play and fun time together!
Nina, Mom of Naya (4 months)
My husband and I approached Rebecca when our sleep situation with our 5 month old daughter was going from bad to worse on a daily basis!  Our daughter was battling a pacifier addiction and was waking every 30 minutes for us to put her pacifier back in all night long! Finally after a long, exhausting month we decided we couldn't take it anymore and we contacted Rebecca! I can honestly say it was the best decision we ever made.  From the start Rebecca implemented a plan for us to use that we were 100% comfortable with. Furthermore, Rebecca's knowledge and insight on infant sleep patterns helped us to understand the flaws that we were making before in implementing an effective sleep system and her expert knowledge helped us to have a more well-rested, happy and attentive baby!  What sets Rebecca apart is that she is truly with you every step of the way.  Even though she has a family of her own, she did not hesitate to contact us and assist us whether it be a Wednesday morning or a Saturday night!  We never felt like we were in this alone.  With Rebecca's amazing help our daughter sleeps peacefully through the night and naps throughout the day, with the pacifier being a mere memory!  Thanks Rebecca for changing our lives!  Rebecca rocks!

p.s. for those interested our daughter Sarena is now 4 weeks sober and has not longed for even a lick on the pacifier!  LOL!
Lubna, Mom of Sarena (6 months)
We would like to extend a huge thank you to Rebecca for helping us support our son in fostering the skills that he needs to develop healthy sleep habits. I attended Rebecca's sleep-training workshop when our now 8 and a half month old son was only 3 months old. At the time we, as a family, didn't feel ready to begin the transition to have our son sleep in his own crib in his own room. After months of restless sleeps together in our bed, our son waking and nursing up to five times a night, napping beside him or holding him for hours, we were all beginning to feel frustrated with the sleep habits that we had encouraged our son to form.

Within only a couple of nights of sleep-training our son now slumbers for 11 to 12 hours straight. We hear him wake up, babble and coo, suck his thumb, and he helps himself back to sleep. Naptime has been slightly more challenging but we continue to make huge strides with consistency and regularity. For three days in a row now he has had two 2-hour naps. For the first time in over 8 months I have some time to myself during the day and my husband and I have time together in the evenings. To be honest, before we began the program we were anxious about letting him work it out, and although that first night wasn't easy, it was well worth it. We now have a very happy, well-rested baby who we believe is developing healthful sleep habits that will last him a lifetime.

Thanks again and all the best.
Andrea and Chris, Parents of Arlo (8 months)
What a difference we have seen in our daughter's sleep in just a few short weeks! Before we started the sleep program with Rebecca, we couldn't imagine our 7 month daughter, Ava, falling asleep in her crib on her own. All of her naps were in the stroller or car, and our old methods for getting her to fall asleep at night were no longer working–when I breastfed her at bedtime she would fuss, wiggle and remain awake well past 10pm most nights, not to mention waking several times overnight. Getting Ava into healthy nap and bedtime habits felt beyond our control and her sleep problems were becoming a source of anxiety for all of us!

After following Rebecca's sleep plan for Ava she is sleeping mostly 12 hour nights and napping in her crib twice a day. Our nap and bedtime routines have become calm and even enjoyable! What's more, my husband and I feel much more at ease in responding to Ava if she awakens overnight or has a short nap day.

Rebecca provided us with a plan that was easy to follow, and her daily feedback and encouragement gave us the support and motivation to stay on track. Her friendly manner and prompt responses to our questions provided a great service. We saw results immediately, and Ava's continued progress has been very encouraging.

It feels great to be able to provide the structure for Ava that gives her the sleep she needs. Her big smiles, giggles and energy at playtime are proof of that!
Lindsay, Mom of Ava (7 months)
Before I called Rebecca I was waking up every 2 hours at night with my 3 month old to feed or soothe him to sleep and at least 2 times with my toddler who wanted our attention.

Rebecca put together a sleep plan for both kids. With her action plan, confidence and sensitivity I was able to work out these issues in no time. After 2 weeks I am now waking to feed my 3 month old once a night, he now sleeps from 6:30pm-7:00am and is a fantastic napper. My 2.5 year old is much better, when she wakes if at all, it's only one time and a simple task to get her back to bed for the rest of the night. Gone are the tantrums for us to sleep with her.

My household went from having complete disorganized sleeps to an amazing sleep schedule. This was the best investment I had made in a long time. You can't put a price on sleep! I followed Rebecca's program and trusted her advice and am so happy I contacted her…It's like night and day.
Sarah, Mom of James (3 months) and Taylor (2.5 years)
We hired Rebecca when our daughter was 4 months old and wasn't napping without being held and needed to be rocked to sleep at night (actually we bounced her on an exercise ball in the hopes of saving ourselves from a life time of visits to the chiropractor). We knew what we were doing wasn't sustainable so we called Rebecca.

Rebecca listened to our situation and concerns and quickly prescribed a sleep training method my husband and I were comfortable with and was there to provide support every step of the way. What separates Rebecca from the other sleep consultants we looked at is her personable and genuine approach to her clients, her ability to adapt when situations arise or change and her ability to relate to her clients as she herself has been there and understands how valuable and precious sleep is.

Thanks to Rebecca's plan and support our baby naps 3 – 4 hours a day and we are back to using the exercise ball in our gym.

Thanks Rebecca!
Joanne, Mom of Addison (4 months)
We began working with Rebecca after our 12-month-old son, who was never a good sleeper, regressed to such an extreme state that he was rarely sleeping 2 hours at a time. We would often spend up to an hour soothing him back to sleep only to have him wake again and resume screaming 45 minutes later. We had tried sleep training on our own and realized we needed expert help. After listening to every detail of our sleep problems, Rebecca quickly inspired a great deal of confidence and gave us the structure, support and advice that we needed to help our son learn to soothe himself back to sleep. We were all braced for a very challenging experience as we tackled both daytime naps and overnight sleep, but the positive results were startling and started literally on night #2. Rebecca's carefully drafted plan provided the blueprint for us to get our whole household on a better track while she gave the moral support required to help us see it through. Working with her was a great experience and an incredibly worthwhile investment — we only wish we'd made it months ago!
Kate, Mom of Milo (12 months)
I want to thank Rebecca from the bottom of my heart. I attended one of her sleep workshops and my life is now changed. At the time I was holding my little guy for all of his naps; nothing was getting done around my house, I had no time to myself, and my husband an I hadn't spent time together in weeks. I never thought I would be able to sleep train my son but Rebecca gave me the tools and the confidence I needed to get it done. Since then my son is sleeping through the night and taking amazing naps!!! There have been bumps along the way but because of Rebecca, I have the skills to ensure my baby gets the rest he needs and deserves!

Thanks a million Rebecca!!
Karla, Mom of Anthony (5 months)
When I first contacted Rebecca, my 3.5 month old son was waking several times during the night. I desperately wanted him to sleep for longer stretches. At that point, sleeping through the night was beyond my expectations. I met with Rebecca and she created a sleep schedule (including naps) for my son to follow. Within a matter of days, my son was sleeping through the night (from 7 pm to 7 am). I could not believe the results. We could not have made such progress without Rebecca's instruction and support.
Catherine, Mom of Nicholas (3.5 months)
Penny was a great sleeper for the first 5 months with long stretches of up to four hours. I thought I was a super mum.

She then caught her first cold after we returned home from a trip. Not knowing any better as I was still a new mum, I started a vicious cycle and she became an every hour waker at night. I was lucky if she would go down for a 45 minute nap twice a day. This went on for months. Penny became so accustomed to me helping her get back to sleep. I will admit that a lot of times I would offer her the breast just so I could go back to sleep. Tired and devastated I accepted that perhaps this was the way it was going to be and I would "sleep again when she was older".

We read books and researched the internet looking for help, and tried our best to "defend" her sleep and keep a good schedule. I never liked the cry it out method but gave it my all. (I think I cried more tears than she did). Although we did see some improvement, I couldn't help but enter Rebecca's contest. I thought in the least, a discount on some actual help may end my sleepless nights. I had read her blog and liked her approach, and loved the fact that she was a real mum and not just reading some script. When she emailed me to announce that the first person chosen had turned down the prize I jumped at the opportunity to improve the entire family's sleep. Who wouldn't want more sleep!?!

I am happy to report that after working with Rebecca for two weeks Penny is sleeping better than ever! So are mum and dad. I especially loved that Rebecca was able to help us make a plan that will work for us all. Her plan was easy to follow and she helped us with ways to get Penny to nap better, and sleeping through the night! I wish I would have given myself the "gift of sleep" sooner. Thanks again Rebecca!
Lindsay, Mum of Penelope (15 months)
Rebecca provided our family with sensible and practical recommendations that fit within our level of comfort and provided great results. Not only was Rebecca professional to deal with but she was also caring and understanding of our situation. Highly recommended!
Natalie, Mom of Jaimie (16 months)
It may be hard to believe but it truly only took two nights for our son to learn to sleep ten hours in a row without waking!

Rebecca Earl changed our lives and saved my sanity.

Our son at four months old would wake up on average six times a night and would only sleep reliably in our arms after being rocked to sleep. I was so exhausted that I was walking around in a sleepy haze because I hadn't had more than three hours of consecutive sleep since he was born.

When I met with Rebecca she was professional and friendly. She answered my many questions and allayed all my fears. Rebecca put together a personalized sleep plan for our four month old that allowed us to teach our little guy to sleep through the night. Most importantly, the plan gave us the peace of mind that our son wouldn't be starving or in any real distress.

It may be hard to believe but it truly only took two nights for our son to learn to sleep ten hours in a row without waking! This was a boy who had never slept more than four hours in a row, ever. It was a miracle. By the tenth night, he was sleeping through the night (more than 12 hours in a row on a regular basis). He was waking up happy and was far more alert during the day. But, the best result of the program was that I finally had some energy back!

We had such a great experience that we recommend the Sugar Plum Sleep Co. to all our friends with infants or children who don't sleep through the night! We can't thank Rebecca enough for giving us our lives back!
Tina, Mom of Christopher (4 months) and William (2 ½ years)
Before we enlisted Rebecca's help, our five-month-old son was waking up 3-5 times in the middle of the night, was obsessed with his soother, and was "not" napping during the day. Eleven days after implementing Rebecca's advice, he was sleeping 12 hours straight at night and napping 4 hours in the middle of the day. If we hadn't seen the results ourselves, we never would have believed it! It's not just that we have a baby who sleeps well now. It's much more than that. It's about a happier, more attentive baby, our ability as parents to understand our baby's needs better, and sanity and rest for mommy. Thanks to Rebecca, I actually feel like a better mother. And for that, I can't possibly thank or recommend her enough!
Karyn, Mom of Max (5 ½ months)
You can't truly appreciate how important a full night of sleep is until that luxury is no longer available to you. We had many sleep-related challenges to contend with before we contacted Rebecca; our three year old wasn't sleeping through the night, and needed Daddy to lay down with her to help her fall asleep; our one year old was nursing to sleep, waking up every 2-3 hours and sleeping in our bed; lastly, our kids had to be sleep trained in a shared bedroom.

We consulted with Rebecca, and she customized a sleep plan for our children and guided us through the whole process. Having the follow-up phone calls and emails helped problem solve some issues that popped up and helped reassure us that things were going well. She gave us the confidence to follow her plan and remain consistent with our new routine. Our kids have learned to fall asleep on their own and everyone is now sleeping through the night!! We are very, very thankful to Rebecca and definitely recommend her to anyone who has forgotten the joy of a full night of sleep.
Maria and Owen, Parents of Aly (1 year) and Elizabeth (3 years)
We finally realized we needed help when Patrick was almost a year old and not sleeping through the night yet. He would go down easily but his frequent wake ups were beginning to wear on both my husband and me. We had tried various approaches but nothing worked, and we were very frustrated. Rebecca listened to all our concerns and designed a personal plan for us that eliminated Patrick's wake-ups within three days. It was amazing! And for every bump in the road, including extremely early wake-ups and transitioning to one nap, Rebecca has been there with us, always available for a phone consultation for any issues that come up. It is invaluable to have that kind of support. Rebecca is so knowledgeable and I am now recommending her to all my friends. I'm happy to say that Patrick is now sleeping through the night with no wake-ups, and never protests going to bed. Believe me, next time we won't wait a year before we ask for her advice!
Sarah, Mom of Patrick (16 months)
We contacted Rebecca when our daughter was 9 months old. Abigail had a multitude of sleep issues. She would not nap in her crib, I was pushing her in her stroller or driving her around in the car. At night she would sleep in her crib but was waking numerous times. I was still breastfeeding her at night and when that didn't do the trick to get her back to sleep, my husband would bounce on an exercise ball, sometimes for hours. All three of us were exhausted and cranky. People kept telling me to nap when the baby was napping, and I kept saying I would love to if only she would nap. I was so jealous of other moms who had babies who would nap and sleep through the night. I hated seeing my daughter on edge from being overtired and I also felt I wasn't able to give my daughter the best part of me because I was just so tired.

I had read bits and pieces of many books on infant sleep and they all seemed to have different methods and I lacked consistency whenever I tried to implement anything because I was constantly second guessing myself. Rebecca gave us a very clear plan, was not judgmental and supported us throughout the implementation. Finally I no longer had to make decisions, the decisions were made for us and all we needed to do was implement the plan and stick to it. It really was amazing how quickly we saw progress. Any questions we had, Rebecca answered promptly and clearly.

Abigail now naps twice a day in her crib, and is sleeping through the night (11.5 hours straight). The exercise ball is back to its original role as a neglected piece of exercise equipment. We still have rough days now and then, but as long as we stick to the plan she always gets back on track. The sense of freedom I felt once Abigail began sleeping I cannot describe. My only regret is not reaching out for help sooner. We are a happier, better rested family and we strongly recommend anyone who is considering hiring Rebecca to do it, you will be glad you did.
Anita, Mother of Abigail, (11.5 months)