Do you want to make positive and long lasting changes to your child's sleep habits, but don't know where to start? I'm giving you access to an on-line infant sleep training course to help you get a head start on navigating the process for your child. This program is designed for children 4 to 6 months of age.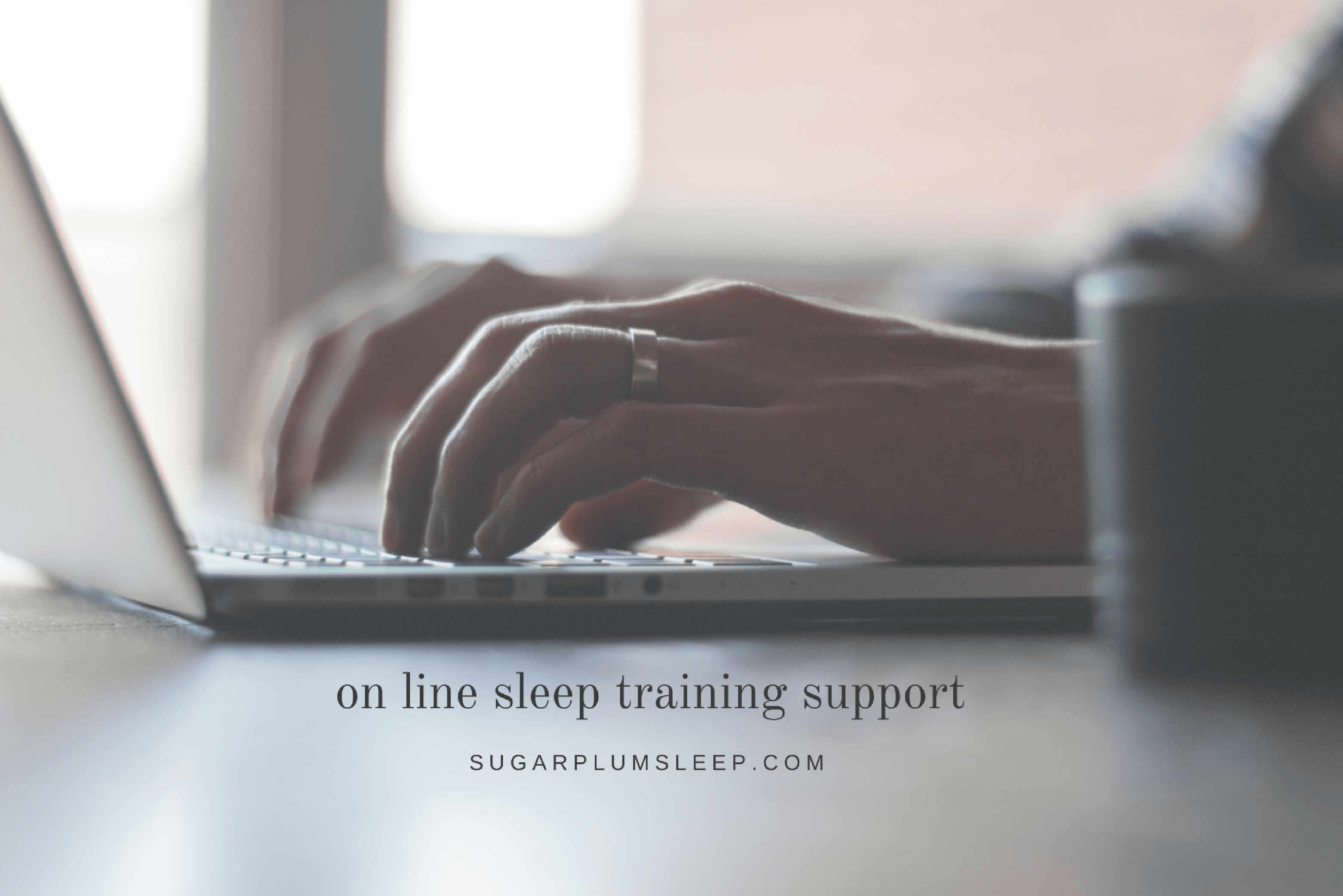 Infant Sleep Training Support
This FREE infant sleep course includes:
access to a private, on-line learning platform;
detailed learning modules to help you better understand how room conditions; sleep schedules and routines can impact the quality and duration of infant sleep
audio files of each module to "learn on the go";
a printable workbook to help you implement suggested changes;
travel tips;
instructions on how to handle Daylight Saving Time; AND
access to a private discussion forum with other course participants where I'll answer all of your questions on infant sleep!

This on-line group coaching program designed for tired parents to quickly, confidently and successfully navigate the infant sleep training process. Access to this FREE infant sleep course will be available for a limited time only.
This program is intended for 4 to 6 month olds.
What Parents are Saying About this FREE Infant Sleep Course
"Rebecca's course on infant sleep is full of helpful resources, including advice on tough situations like night wakings, way-too-early morning risers, and the dreaded Daylight Savings change. Both her personalized support and that of the other parents in the sleep-deprived trenches were invaluable."
"Thank you Rebecca for providing an easy to use and informative tool to help us with our daughter's sleep. The additional support offered was a key factor in helping us meet our sleep goals for our family. We are better rested and confident in our methods going forward. Thanks again!!"
"Thanks for offering a different format for parents to get help on sleep for their children. I think it will appeal to parents who don't want to spend a lot of money but feel they need some help."