I've been contacted by so many families in the last couple of weeks to chat about sleep regression in older children. Many parents told me that they waited to reach out because they thought it was too late to make improvements to their child's sleep habits. I can't stress enough that it's never too late to make changes to a child's sleep habits (or yours for that matter)!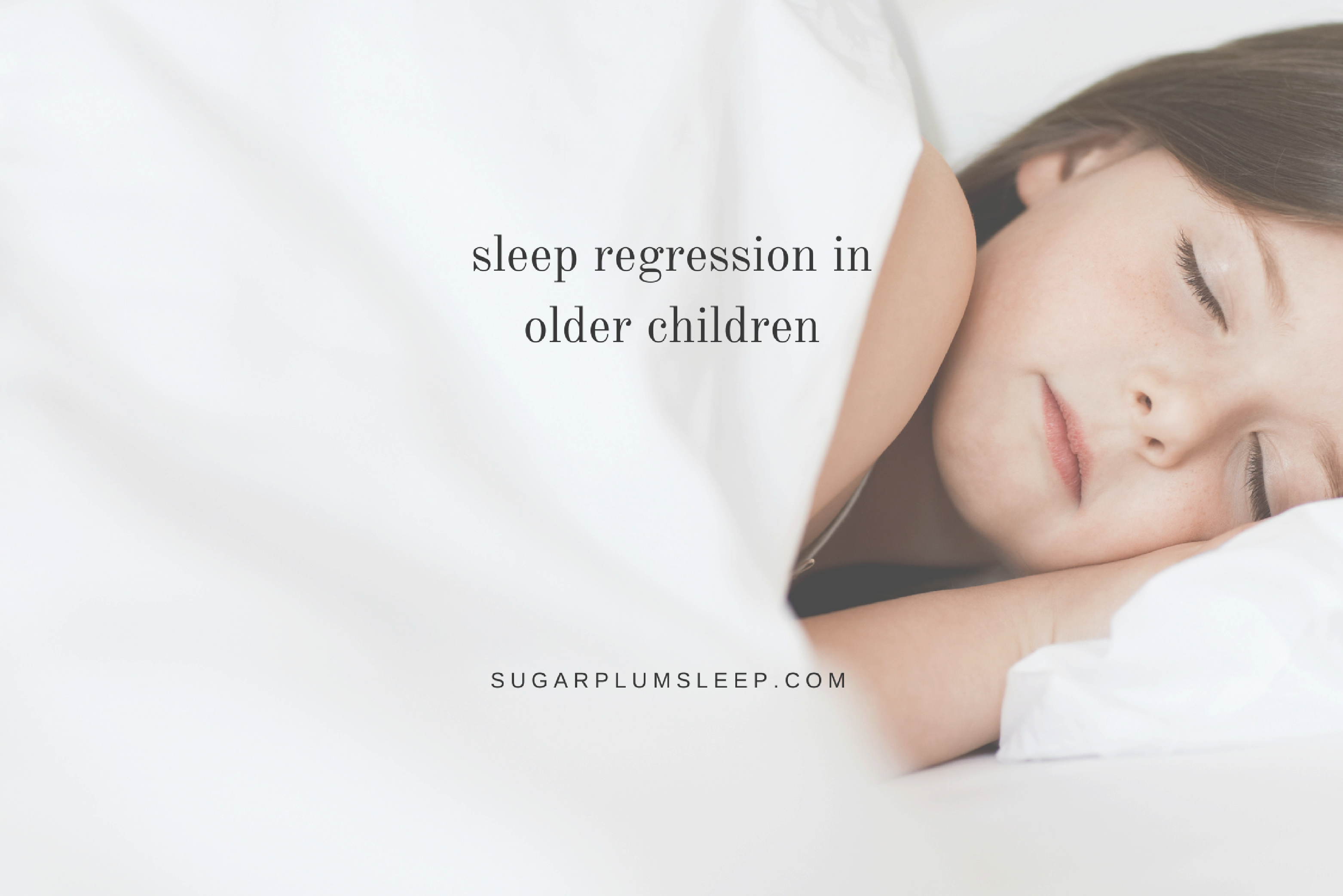 Sleep Regression in Older Children
These children have ranged in age from 3 to 7 years. And while there are huge differences  in terms of development, interests and activities among my recent clients, there were some common themes at the root of their sleep issues.
Transitioning to a bed too soon. Even great sleepers can experience sleep regression when you make the transition from crib to bed. Many families make this transition in anticipation of another sibling or they simply feel like their child is too old for crib. The bottom line: try to keep your child in their crib until they are close to age 3. Waiting until your child is a little older helps to re-inforce the new boundaries that come along with the freedom from no longer being in a crib.
Anxiety about school. It's tough being a kid. The combination of academics and social interactions during a typical school day can weigh heavily on a child. Find ways to help your child discuss any pain points prior to going to bed. We want to avoid thinking about negative experiences while they are trying to fall asleep. You should also look for opportunities to minimize distractions by making their bedroom a calm and relaxing space. If your child is already experiencing anxiety over their performance at school, their bedroom is last place to incorporate a homework station.
---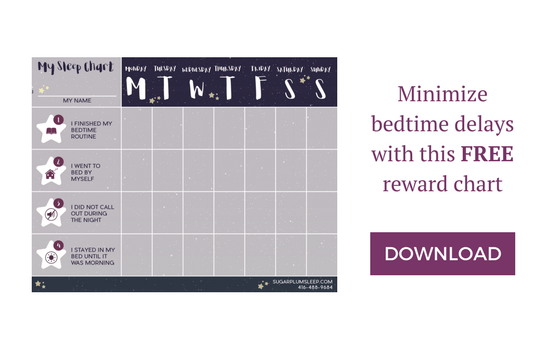 ---
The Impact of Extra Circular Activities on Sleep
Over-programming your child can be disastrous for their sleep patterns. Week night activities ultimately push mealtime and bedtime later. Depending on the nature of the activity, your child might also have difficulty calming down, leading to further bedtime delays. Determine how extra-cirricular activities and school start times align with current sleep guidelines.
Children aged 3-5 years should get 10-13 hours of sleep each day;
Children aged 6-12 years should get 9-12 hours of sleep each day; and
Children aged 13-18 years should get 8-10 hours of sleep each day.
More importantly, take a look at your child's behaviour, appetite and general health. If you are noticing impacts to these areas and/or you always need to wake your child in the morning, it's likely an indicator that they aren't getting enough sleep.
Simple Steps to Help Address Sleep Regression
Consider taking one or more of these steps to address your child's sleep challenges:
Talk about it. If your child is having difficulty settling at night, waking throughout the night and/or struggling with early mornings don't make assumptions. Ask your child to help you understand what is interfering with their sleep. Ask them to suggest some solutions. Simple solutions such as switching to lighter or heavier bedding; the inclusion of additional independent reading time before bedtime or including a family photo to their room might help to address existing challenges. You'll never know unless you ask!
Make some changes to their bedtime routine. As your child moves through different ages and stages their bedtime routine needs may change. What was once a calm and relaxing routine may now be too chaotic based on daily schedules, homework commitments and their individual interests. Make changes if necessary but keep electronics out of the equation at least one hour before bedtime.
Use a reward chart. Reward charts can help re-inforce new expectations and celebrate successes. And while not everyone loves using a reward chart,  I think it can be useful in helping a child meet a new goal. If your child has difficulty with one or more areas or their sleep, then identify those challenges on a reward chart and help them celebrate daily improvements.