Have you recently moved or have one upcoming? Changes in living arrangements can be hard on children, especially when it comes to sleep. These simple moving tips will help to ease the transition.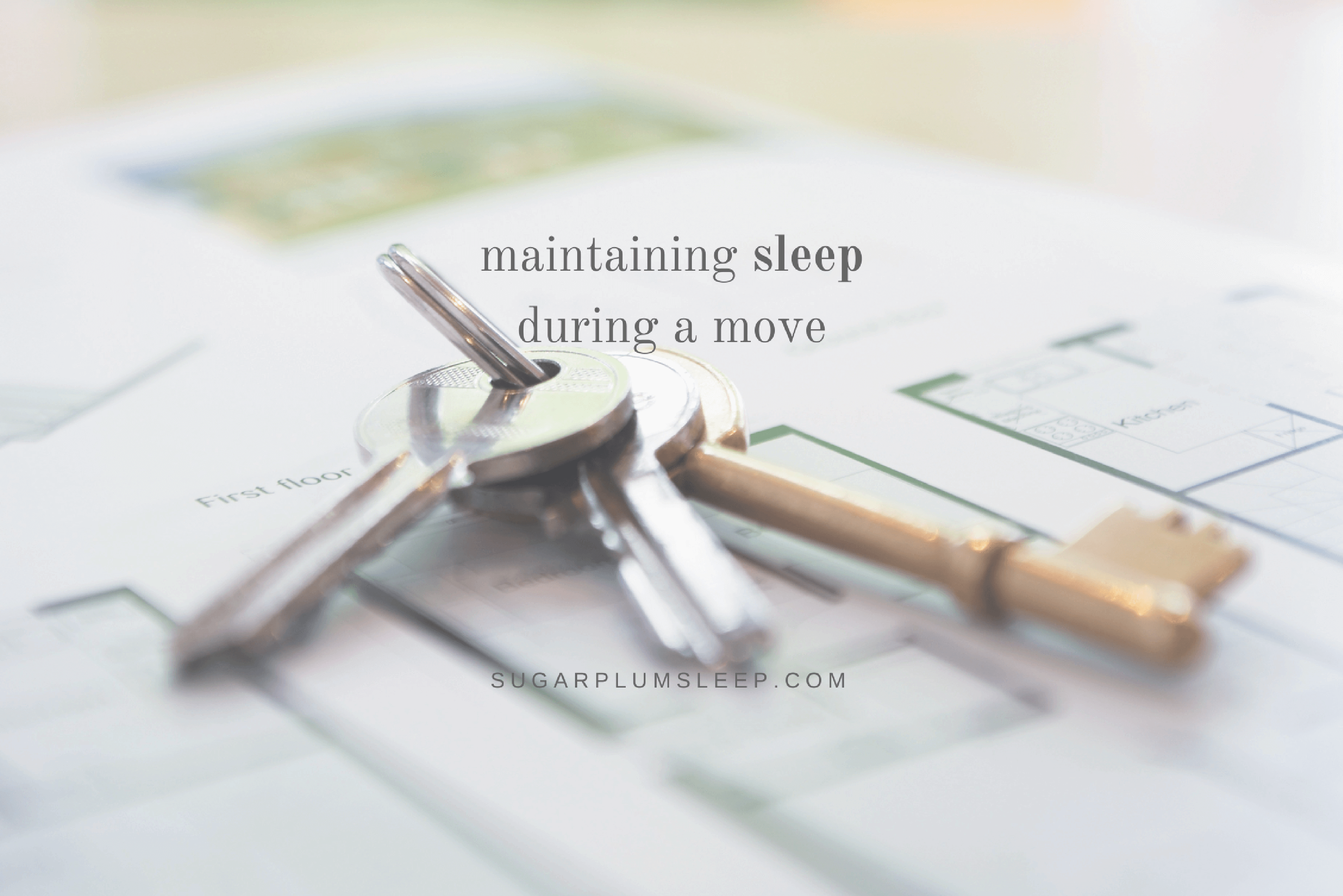 Before You Move
Visit the new space. Whether your new accommodations are temporary or permanent, make an effort to visit at least twice to help your child become familiar with the new living arrangements. An empty space will make it difficult for your child to envision their bedroom, so bring along some paper and crayons to help them map out what the space may look like after the move.
Invite your child to help in the preparations of their new sleep space. Assigning your child with age-appropriate tasks will help them focus on the positive aspects of the move and lead to a sense of accomplishment once their sleep space has been completed. Options for their involvement could include: allowing them to assist in the selection of new furnishings, linens and other decor items; cleaning; and/or unpacking.
Safety first. Make sure your child's new sleep space is free from hazards that could lead to trips, tangles or topples such as electrical cords, window treatments and non-secured furnishings.
Create a calm, cool and dark sleep space.  If your child is accustomed to sleeping in a dark space, it's important to know how you will address this need in their new bedroom. If you are unable to have new window coverings installed prior to moving in, consider cost-effective and easy-to-install options to meet this need on an interim basis.
How to Ensure a Successful Move
Set up the bedrooms first. You'll be ordering take out anyway, so you might as well focus on the bedrooms first.
Pack an individual overnight bag. Pack one overnight bag for each person that contains their pyjamas, toiletries (including a towel), and anything that your child typically relies on to fall asleep. Also include extra night lights to help illuminate unfamiliar hallways and doorways to help navigate the new space during the night. Having all of these essentials in one location will help to avoid rummaging through larger suitcases or boxes to find the items you need.
Get help. If your child is still napping, moving day will be challenging. Plan to enlist the help of friends, family or a caregiver and find an alternative spot for napping on the day of the move.
Adjusting to a New Home
Consistency is crucial. With all of the other changes involved in moving, it will be important to keep nap times, bedtimes and routines as consistent as possible.  You may need to check in on your child from time to time during the first few nights to help settle in. Be careful to not introduce new props or revert back to old ones if your child no longer needed them prior to the move.
Open up the conversation. If your little one is old enough, make sure to encourage conversations to discuss how they are feeling about the new space and address any environmental conditions that may be contributing to difficulty settling or night wakings.
Manage you expectations. The excitement of moving, combined with a new and unfamiliar space will likely lead to some sleep regression. A few extra cuddles and patience will go a long way in helping to work through the transition.