Wedding season is almost here!  If you have a little one, there are a number of options to consider as you think about whether or not you plan on bringing your baby. It's important to do some advanced planning to make sure you can enjoy yourself while you are there. These tips will hopefully make it easier to make the right decision about whether you and your baby will be attending.
No time to read this post? Watch the video now!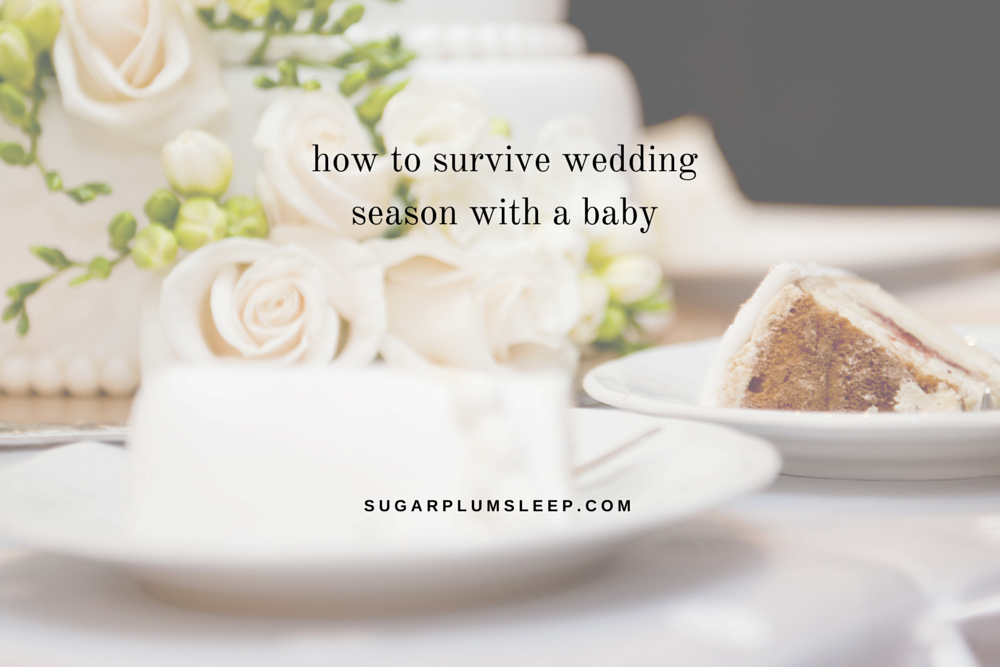 Decline or Retract your RSVP
It's okay to decline or retract your RSVP to a wedding or a wedding related event. You have no idea how your pregnancy, childbirth or the first few weeks of your baby's life are going to play out.  Attending these events could be too stressful for your family. It's okay to take a pass and connect with the guests of honour at a later date.
Bringing a Baby to a Wedding
If you are comfortable making dietary requests, then you should also be comfortable making facility requests to accommodate you and your little one. I recently worked with a family of 5 month old twin girls that attended an evening wedding. The parents were able to secure a private area at the event venue to allow the girls to sleep. Under the careful eye of a video monitor, the parents were able to enjoy their meal and dance the night away without interruption.
Use a Caregiver
As a first time parent, using a caregiver may make you uncomfortable; however, weddings can be a good opportunity to test the babysitting waters. Keep in mind that you can opt to use a caregiver for just a portion, or the duration of the event. If you need to travel to the event, you might also want to consider bringing a caregiver with you. In either situation, it's important to have a discussion with your caregiver about safe sleep conditions and scheduling to ensure your baby gets the rest they need.

Do you have wedding plans this Spring? Will you be bringing your baby?