November is a great time to consider introducing an age appropriate sleep training program to make some positive changes to your child's sleep habits and here's why: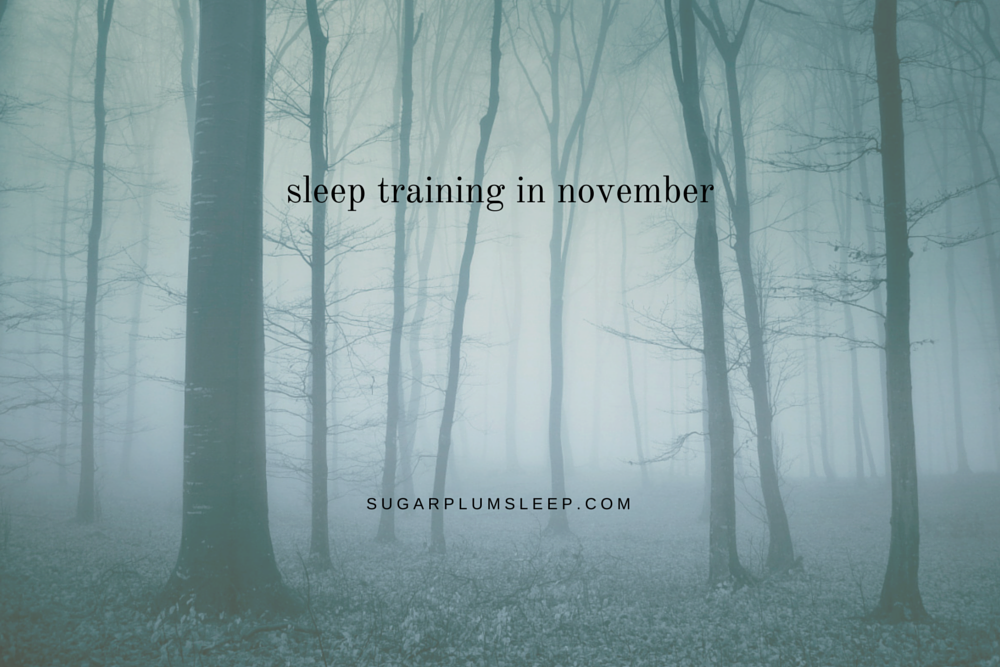 Winter is coming
It's been a beautiful Fall, but word on the street is that we are in for another tough winter. (And by tough I mean it will make last winter look like a vacation in south Florida). If your baby needs to go for a drive in the car, or a walk in the stroller in order to fall asleep, then winter probably isn't going to be your best friend.
The Holidays can be stressful enough without the added difficulty of sleep deprivation or having to navigate events with an overtired and fussy baby. Having a well-rested, calm and content baby can make a world of difference in how you spend your holidays.
Peak travel season is around the corner
If you are planning on taking a break from the cold, you will want to ensure a stress free vacation. If your child has healthy sleep habits and is on a fairly predictable schedule, it's likely that you will be able to squeeze the maximum amount of relaxation out of your vacation. 
It's November
While November is a month for reflection, there tends be fewer commitments on our calendars. It is an ideal time to focus on making changes to your child's sleep habits.