Trying to get some sleep in a badly ventilated, hot, noisy room can be very hard. And when you finally do fall asleep, the quality of sleep is likely to be poor.  The following tips should help you get a good start on keeping things cool, fresh and quiet. Your Challenge: adjust your bedroom conditions for sleep. Keep it cool, fresh and quiet.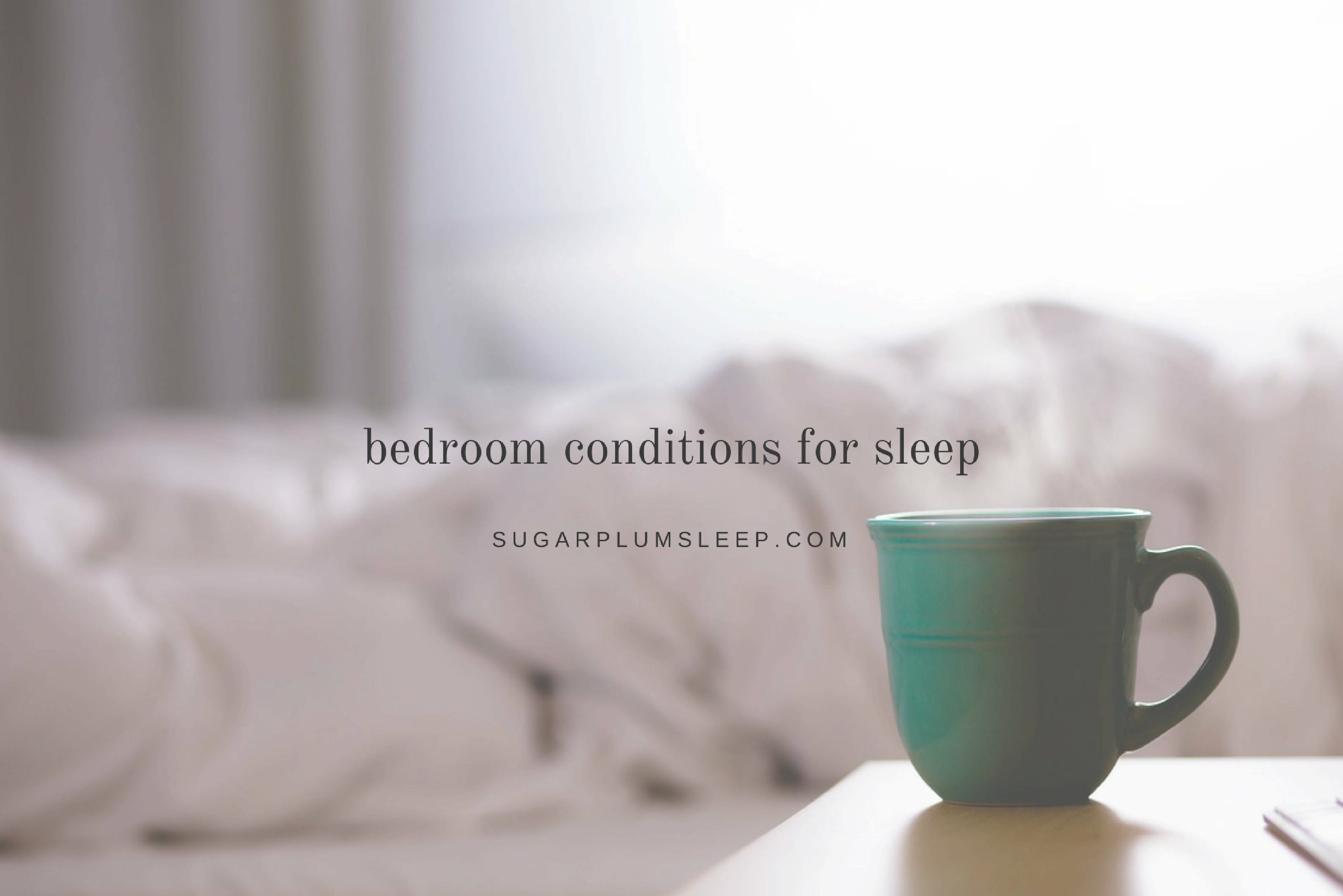 Temperature
While the precise temperature needed to obtain a comfortable rest will vary from person to person, sleeping in a slightly cooler environment is preferable. This is especially true in hot and humid summer weather. Obviously an air conditioner can be the perfect solution but a simple fan can really help as well. If you don't have an air conditioner and your fan just isn't cutting it, you can try the following trick:  
fill two 2-litre plastic bottles 3/4 full with water and replace the lid

place in the freezer overnight

at bedtime remove the frozen bottle from the freezer and place them in between you and the fan

the air will come into contact with the frozen bottles and help to simulate a cool breeze.
Air Circulation
If there is insufficient air circulation in your bedroom the air can get stale and humid. Human (or animal) body heat can contribute to heating up room temperature, and exhalations can significantly add to air humidity. Air quality can certainly lead to restless sleep, so consider adding a fan or cracking the window open to keep things fresh.
Noise
Noise pollution can also negatively impact your quality of sleep. Finding a quiet place to sleep is often much easier said thandone. Environmental noises like loud neighbours, traffic, dogs barking and birds squawking outside your window can prevent you from falling asleep, and interrupt sleep once it's established.  Countering the noise that disrupts your sleep with the noise of something soothing can help you get that much needed rest. You can try using a fan, or a white noise machine to help block out these disturbances.  When travelling, you can also rely on a few apps to get the job done. Check out White Noise and SimpleNoise.