When a nap starts to interfere with nighttime sleep, then it may be time to consider eliminating it. Some children drop theirs naps as early as two years of age, while others continue to nap until they are five years old. Establishing a consistent quiet time can help with this transition.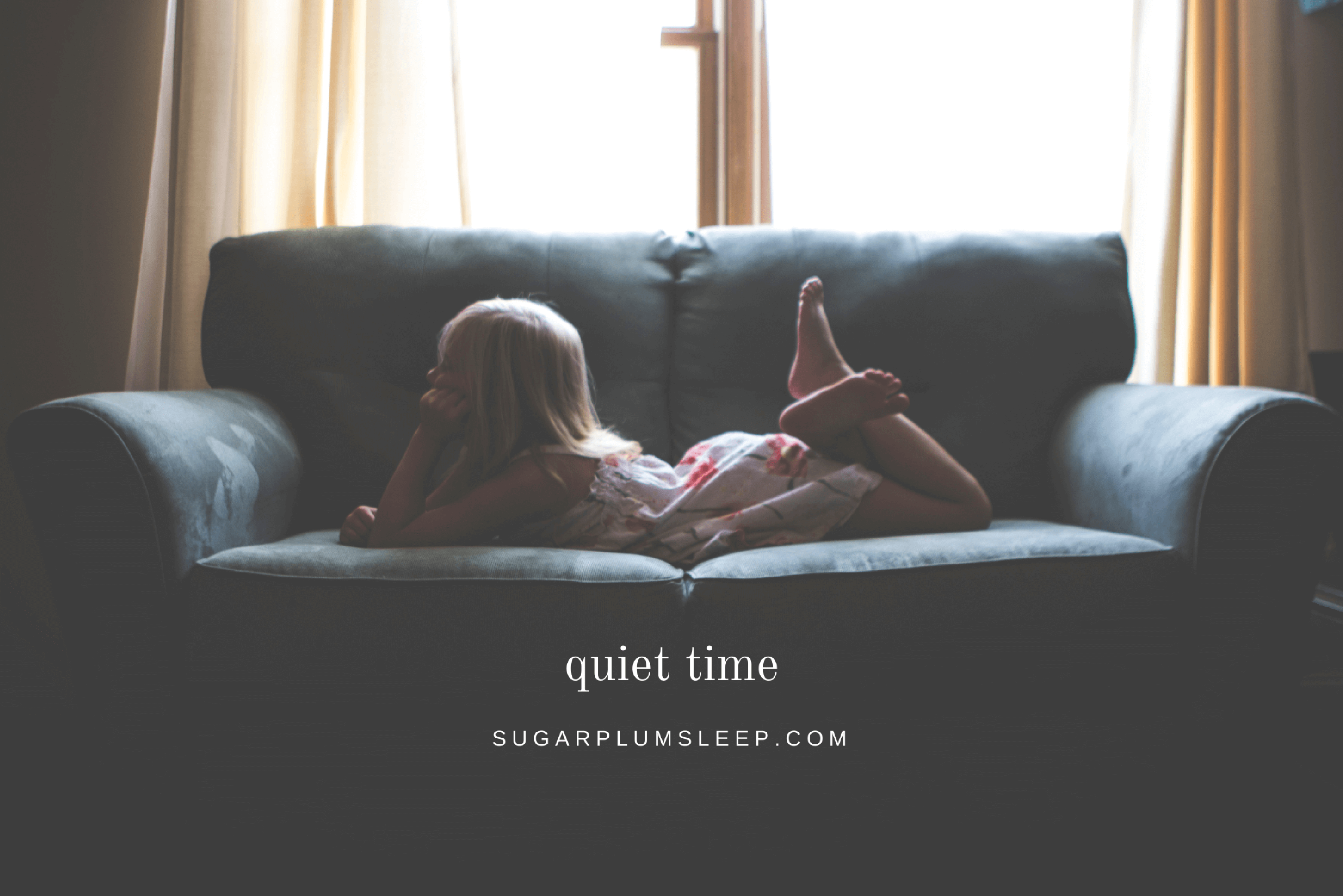 Is My Child Ready to Drop Their Nap?
The following signs can help to determine if daytime naps are negatively impacting the quality of nighttime sleep for your child:
 difficulty during bedtime routines;
 playing, singing, or talking to themselves for an hour or more before falling asleep;
 repeatedly leaving their bedroom; and/or
 early morning wake-ups.
Keep in mind that naps can also give parents and caregivers a break during the day, or allow you to spend time with other children that may be home. Shifting bedtime later instead of dropping the nap is one option; however, it is important to look at the impacts to the entire family and work towards a schedule that is appropriate for everyone
If you decide to eliminate naps, be patient. It takes four to six weeks for the body to adjust to a dramatic shift in routine. Don't be surprised if your child seems tired and grumpy throughout the day. Mealtime can be especially difficult when transitioning away from naps. An earlier mealtime and bedtime will likely be required during this transition.
Introducing quiet time is also an excellent way to help ease the transition. In addition, quiet time provides an opportunity for children to learn independence and can foster imaginative play.


When to Introduce Quiet Time
Start to introduce quiet time when your child's nap would usually occur. Quiet time can take place anywhere in the home, but it is most effective when established in a designated area so that your child understands that there is an expectation to play independently and quietly within that space. Follow these tips to successfully introduce quiet time.
Be consistent.
It may take some time for your child to learn to respect quiet time. Be consistent with where and when quiet time takes place to help re-enforce the concept with your child.
Use a timer
Quiet time should last forty minutes to one hour. You may need to start with less than forty minutes and gradually lengthen the duration of quiet time until your child becomes more comfortable with the new routine. Use a timer to help establish structure and predictability.
Avoid stimulating activities
Quiet time should provide an opportunity for your child to rest. Watching television or playing video games does not meet this objective. Provide your child with activities that do not overstimulate, but that keep them engaged. Keep in mind that each child is different. You may need to experiment to determine what works best for them.
Introduce a quiet time bag
I often recommend that parents put together a "quiet time bag" and fill it with a few different toys and activities. You can easily switch the contents of the bag to hold your child's interest. Make sure the items are age-appropriate and that you are comfortable leaving your child alone with the contents.  If you don't think that your child can resist the temptation to colour on the walls or put an object in their mouth, then omit it as an option. The following list of items should help you get started:
toy cars;

sticker books;

activity or colouring books;

look and find books;

audiobooks;

puzzles and layered puzzles;

lacing cards;

beading sets;

blocks;

teddy bear picnic;

figurines or action figures;

clothespins, pipe cleaners, construction paper, or a mix of other simple craft supplies;

aquadoodle products;

paper dolls;

matching games; and
What is your child's favourite quiet time activity?