With the cooler temperatures we have been experiencing in Ontario lately I'm all over "comfort food" recipes. I never liked chill as a kid (or even in my 20's and early 30's if I'm being honest), but I've been experimenting over the last couple of years with some variations. I've finally assembled the perfect kid friendly chili recipe for our family. It's got just enough kick to make the adults happy, but mild enough that our kids enjoy it as well.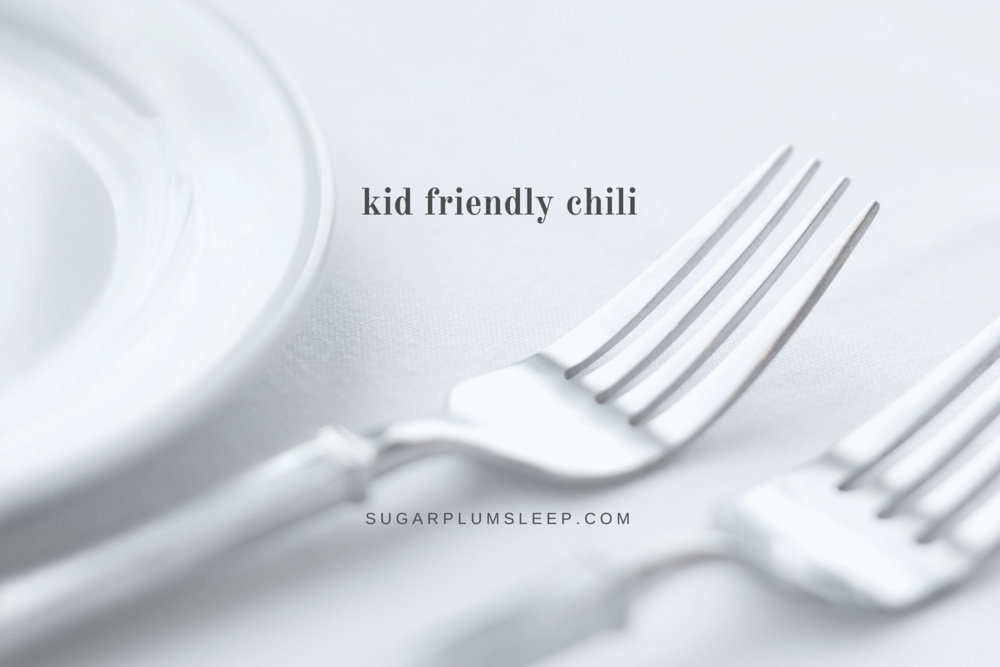 I'd love to know your thoughts on this recipe and what your favourite sides are. Note: Note: Most chill recipes call for stewed tomatoes and tomato paste. No one in our family can handle the texture of stewed tomatoes! I used my own canned tomato sauce.
Kid Friendly Chili Recipe – Ingredients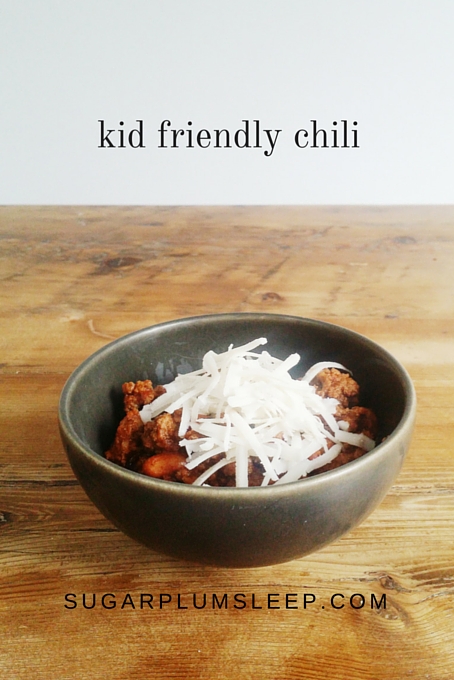 2 pounds ground beef or ground turkey
1.5 litres of tomato sauce
1 can of diced tomatoes
1 can of red kidney beans (15 oz.)
1 can of pinto beans (15 oz.)
1 can of garbanzo beans/chick peas (15 oz.)
3 tbsp of chill powder
3 tbsp of cumin
1 tbsp paprika
1 tbsp of garlic powder
1 tbsp of garlic salt
1-2 cups of shredded cheese
Directions
Brown the ground beef over medium heat. Add in all other ingredients. Simmer until liquid boils off to your desired consistency (approximately 30-60 minutes).
Optional: Top with shredded cheese and serve with sourdough bread and salad.
Looking for more recipes? Check out my Weeknight Meal Plan.
Sleep Tip: This recipe takes very little time to prepare, but the scent can be overpowering. Make sure you close your bedroom doors while you let the chill simmer to keep cooking odours out.