With the Holidays here, the logistics of where and when your child will sleep are top of mind. These holiday sleep tips will help minimize disruptions to their sleep…and yours too!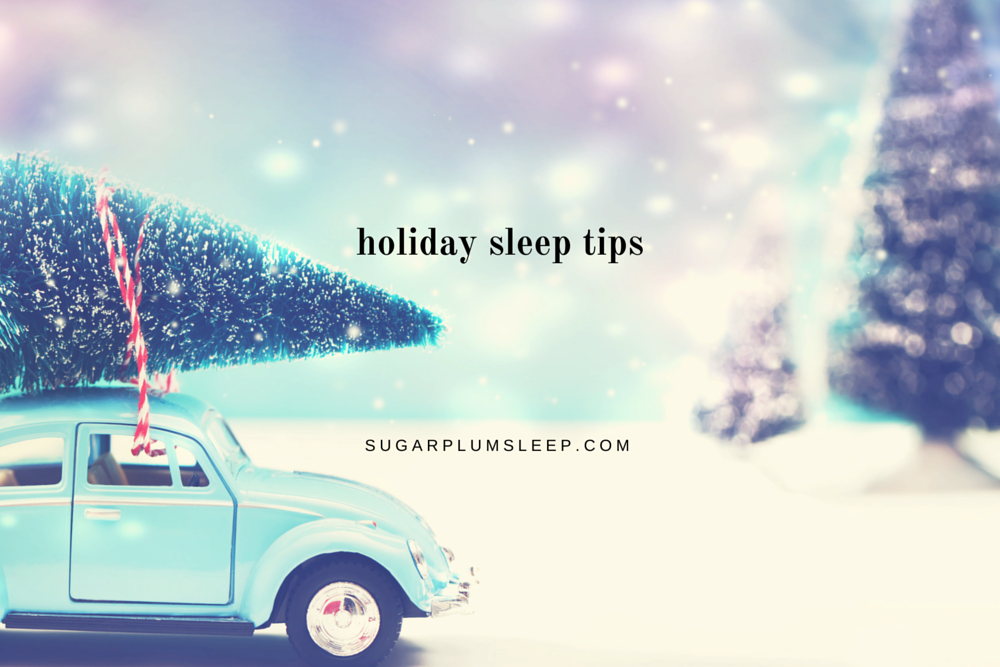 No time to read? Scroll down to watch instead.
Don't over schedule
It's easy to get caught up in the spirit of the season and over schedule yourself my participating in activities takes place when you would normally be respecting a time when your child should be napping. You might also run into problems with your child's bedtime routine being pushed back due to house guests, or attending functions at someone else's home. Try to keep events close to home and avoid pushing bedtime later than 30 minutes later than you normally would put your child down.
Increase the length of nap or bedtime routine
As you can imagine, if you have house guests over, or you are at someone else's home where they will be taking a nap, it's really difficult to pull them away from all of the activity and the people that are there. It's a good idea to try to pull them aside into a quieter room about 10 minutes earlier than you normally would to help them calm down. The same rule applies for children that aren't napping anymore. You could also include some additional quiet time activities to provide them with a chance to rest.
Watch the sweets
It's really easy for children to have access to things that they might not normally eat during the holidays. Well-intentioned friends and family sometimes end up offering your child food without your input. The greatest concern is of course allergies, but the more common impact is an upset stomach. Be mindful about introducing new foods or increasing the quantity of a particular food. Changes in dietary composition may make it challenging for your child to settle for the night because their bodies are still busy digesting food. Make sure you give your child enough time between eating and sleeping.