For as long as I can remember, Halloween has meant one thing when it comes to supper time: grilled cheese and tomato soup. And while it's still a favourite combination in our house, I wanted to focus on a healthier (and a little more festive) variation this year. My spooky supper recipe for Halloween is kid approved too!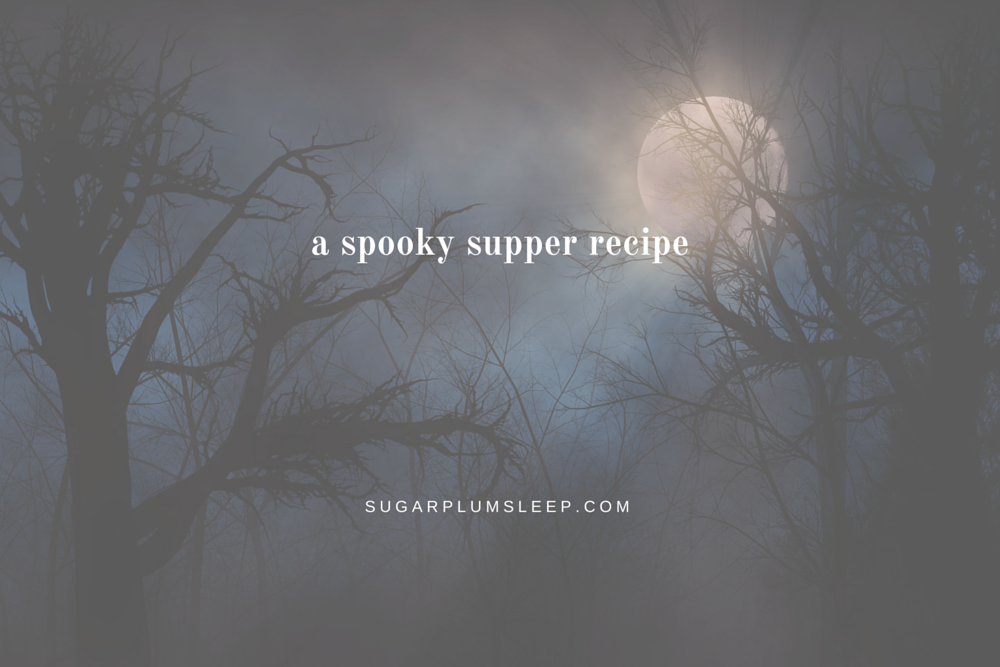 Roasted Red Pepper Soup
Ingredients:
12 Sweet Red Peppers
3 Tablespoons of grape seed oil
1 L of chicken stock
4 cloves of garlic
Salt and pepper to taste
Wash and deseed peppers. Place pieces in a single layer on a baking sheet lined with parchment paper.  Drizzle with grape seed oil. Roast in preheated oven at 300 degrees for 1 hour or until skins are thin, but not charred. Let peppers cool and then peel skins off.
Sauté 4 minced garlic cloves in 1 tablespoon of grape seed oil. Add peppers and chicken stock. Use an emersion blender to purée ingredients and simmer for 30 minutes.
Note: I always make my soup in large batches to have as leftovers or to freeze for a later date. Cut the ingredient quantities in half if you want to make less soup.
Witch Fingers
Most Witch Finger recipes are sweet version (like these ones), but I wanted a savoury version to dip into the soup. I used Meghan Telpner's Walnut Cracker recipe as my starting point and made the following changes:
Add one additional whisked egg (reserve 1 tsp) and 1/3 cup nutritional yeast to the dough.
Instead of cutting the prepared dough in squares, cut them in 1 x 4 inch strips and then shape them into fingers.
Create indentations for placement of finger nails. Dip sliced almonds into reserved egg and gently press into dough.
Bake at 350 degrees for 10-12 minutes.