Sarah and her husband struggled for a year with sleepless nights. She shares her son Patrick's sleep training success story and her experience working with The Sugar Plum Sleep Co.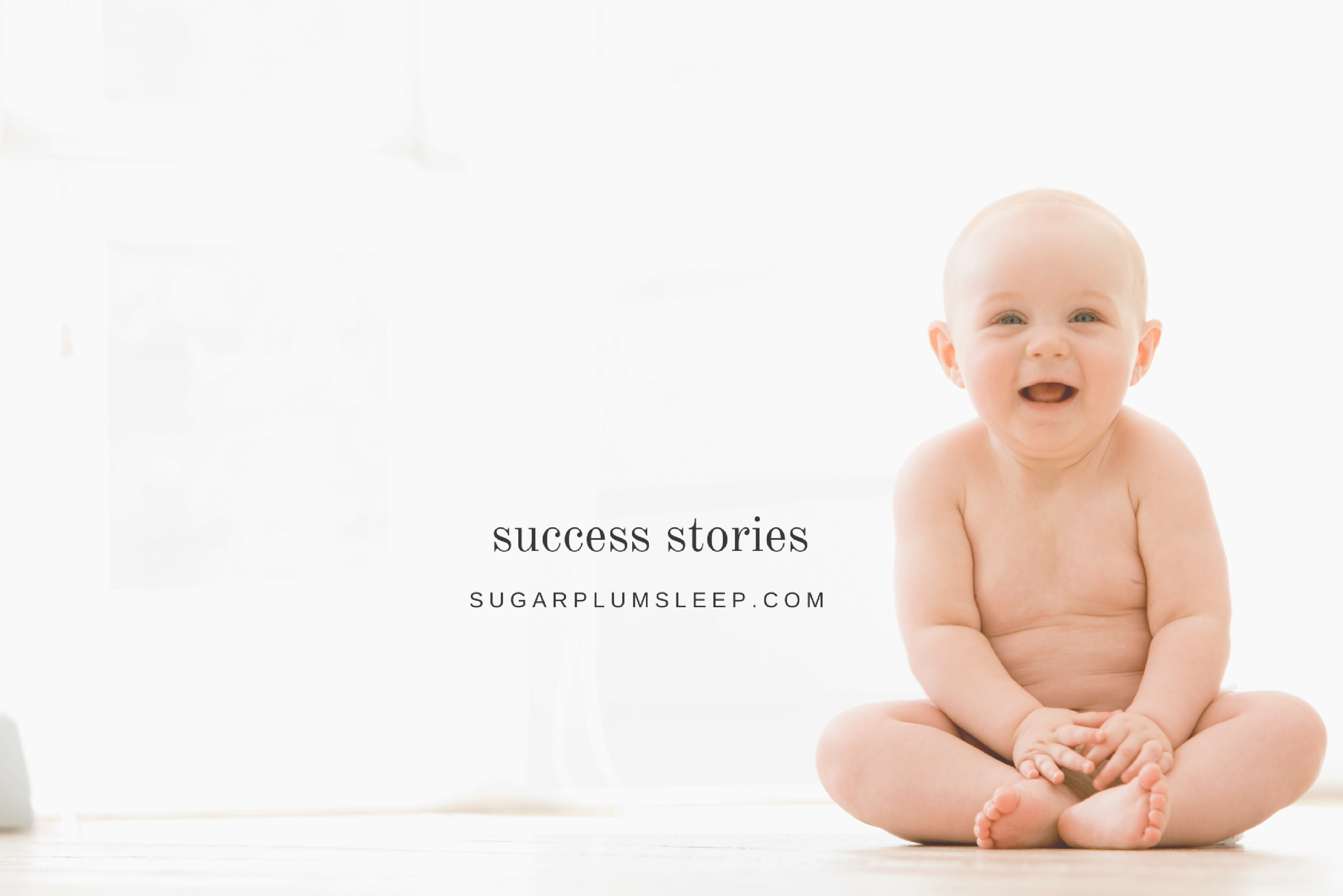 Sleep Training Success
"We finally realized we needed help when Patrick was almost a year old and not sleeping through the night yet. He would go down easily but his frequent wake ups were beginning to wear on both my husband and me. We had tried various approaches but nothing worked, and we were very frustrated. Rebecca listened to all our concerns and designed a personal plan for us that eliminated Patrick's wake-ups within three days. It was amazing! And for every bump in the road, including extremely early wake-ups and transitioning to one nap, Rebecca has been there with us, always available for a phone consultation for any issues that come up. It is invaluable to have that kind of support. Rebecca is so knowledgeable and I am now recommending her to all my friends. I'm happy to say that Patrick now sleeps 11 hours through the night with no wake-ups, and never protests going to bed. Believe me, next time we won't wait a year before we ask for her advice!"
Read more sleep training success stories here.