Four month old Christopher was struggling with both night time sleeping and his day time napping.  Mom Tina writes about how sleep training improved the quality and quantity of sleep for Christopher and his parents.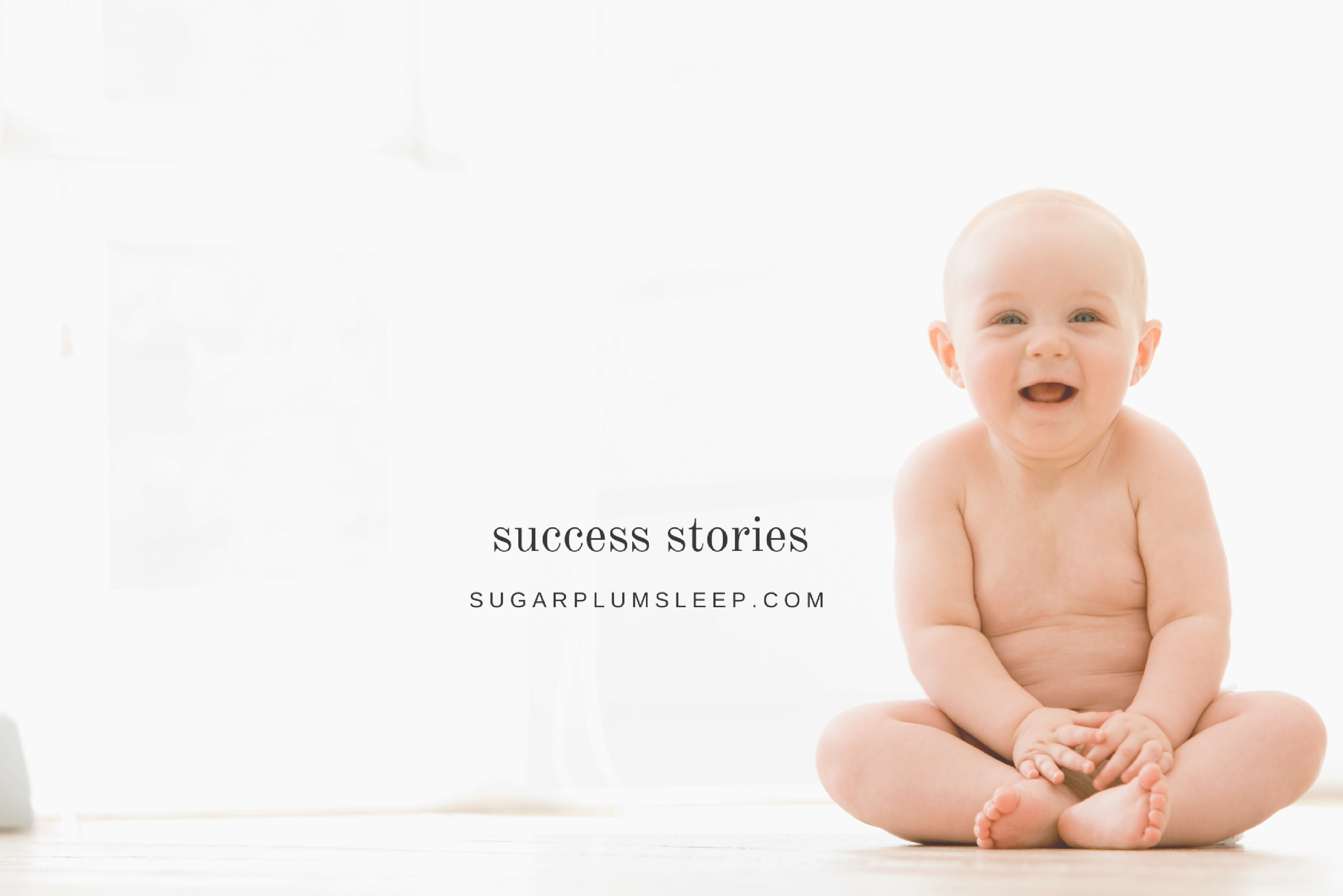 Sleep Training Success
"Rebecca Earl changed our lives and saved my sanity.
Our son at four months old would wake up on average six times a night and would only sleep reliably in our arms after being rocked to sleep.  I was so exhausted that I was walking around in a sleepy haze because I hadn't had more than three hours of consecutive sleep since he was born.
When I met with Rebecca she was professional and friendly.  She answered my many questions and allayed all my fears.   Rebecca put together a personalized sleep plan for our four month old that allowed us to teach our little guy to sleep through the night.  Most importantly, the plan gave us the peace of mind that our son wouldn't be starving or in any real distress.
It may be hard to believe but it truly only took two nights for our son to learn to sleep ten hours in a row without waking! This was a boy who had never slept more than four hours in a row, ever.  It was a miracle.  By the tenth night, he was sleeping more than 12 hours in a row on a regular basis.  He was waking up happy and was far more alert during the day. But, the best result of the program was that I finally had some energy back!
We had such a great experience that we recommend the Sugar Plum Sleep Co. to all our friends with infants or children who don't sleep through the night!  We can't thank Rebecca enough for giving us our lives back!"
Photo: AMBphoto www.ambphoto.com