You read right! The Sugar Plum Sleep Co. is pleased to now offer Adult Sleep Coaching! Similar to my Infant and Child Sleep Coaching services, I'm now working one-on-one with adults to help make lasting changes to their sleep habits.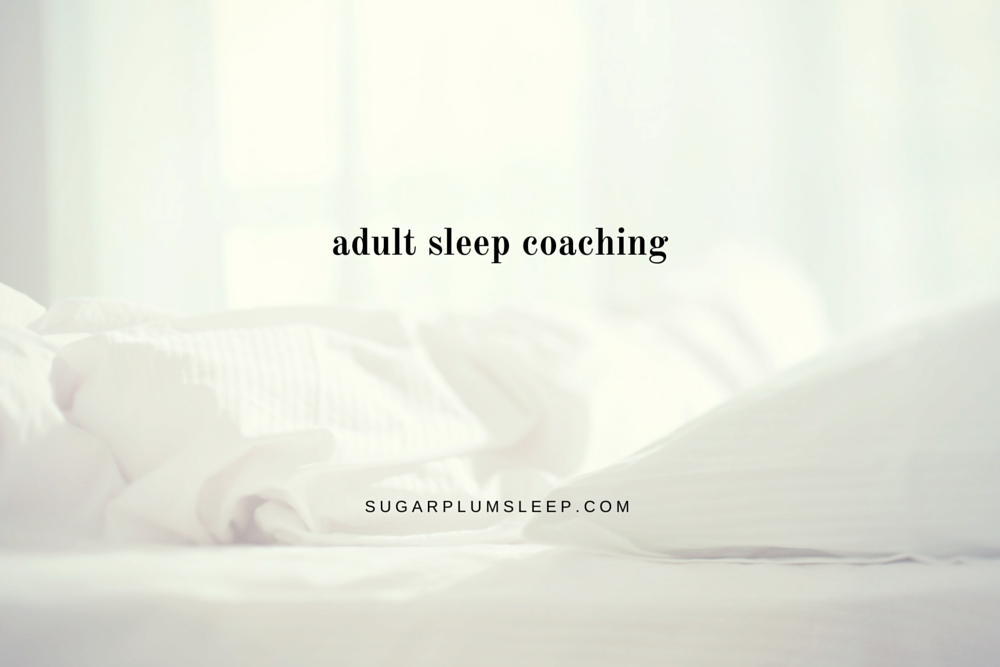 Adult Sleep Coaching Packages
Your coaching package include:
review of a preliminary intake questionnaire;
preparation of a customized sleep plan;
initial one hour sleep consultation;
three 30-minute follow up phone calls;
access to a private sleep tracking tool; and
daily review of sleep log and feedback when necessary.
What can I expect from your services?
Each client has unique sleep goals and we will work together to customize a plan that is easy to follow and easy to execute. We will focus on small, incremental changes to ensure your new sleep habits are achievable and permanent. The Sugar Plum Sleep Co. difference ensures that you receive a tremendous about of follow up support to keep you on track and accountable.