I am a huge fan of late night snacks, but I have come to learn that the indulgence has it's price. If I eat something too close to bed time, I struggle to fall asleep and often have unsettling dreams. If I drink something too close to bed time I can be certain that I will end up with a trip to the bathroom come 3:00 AM. Everyone is different in how they react to food and drink before bed, but the following tips from Holistic Nutritionist Arja from Balance Body and Soul Nutrition should help guide those evening snack decisions: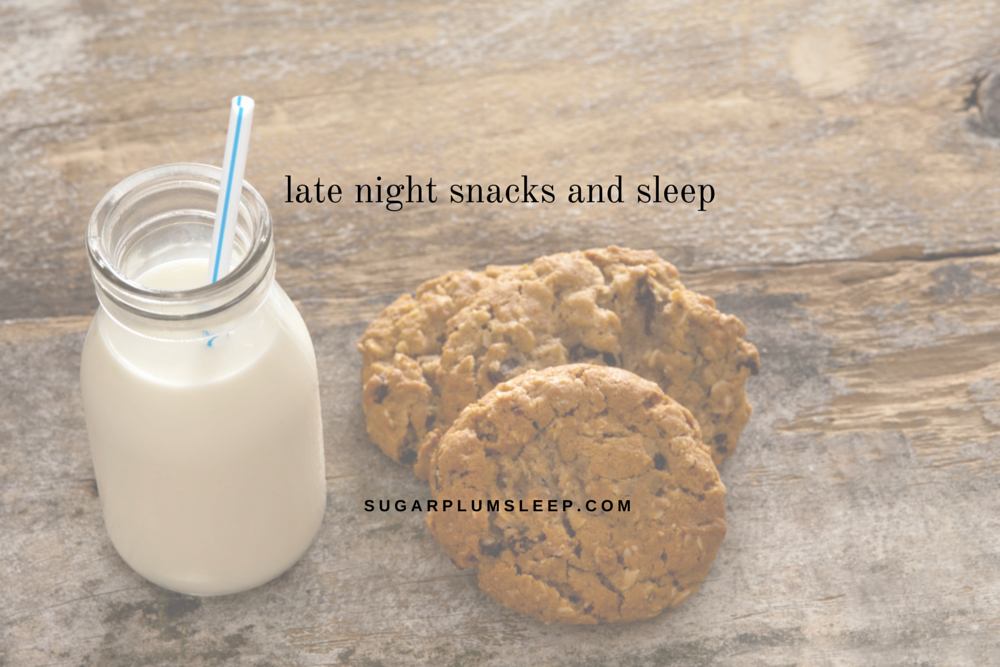 Avoid Heavy Foods
Avoid foods that are too fatty (like ice cream) or heavy in general (pizza, pastas, sandwiches) as these foods take a lot of your body's resources to digest them.  Sleep is a time for rest and regeneration and your energy should go towards that. Also, heavy foods can lead to indigestion and heartburn making sleep difficult.
Limit Alcohol Consumption
Despite the fact that drinking alcohol might make you feel sleepy, avoid using it as a crutch to help you sleep as it actually does the opposite.  Alcohol interferes with natural sleep rhythms and keeps you from getting into deep, restorative sleep.
Opt for Herbal Teas
Choose herbal teas, expecially those containing chamomile, hops, passionflower, or other relaxing herbs.    Look for brands marketing "sleepytime" or other bedtime type teas.  And you have a sweet tooth, try replacing your evening snack with an herbal tea lightly sweetened with honey.
Choose Snacks Wisely
If you MUST eat in the evening, keep it light. Fruit such as pineapple, mangoes or grapes can help beat a sweet craving. Try making an ice cream substitute using frozen bananas sweetened with cacao and/or peanut butter.  A small handful of nuts (especially tamari almonds) can also help with that salty crunchy craving.